Sometimes we take for granted the path some of these players traveled to get where they are today, how Christmas for them growing up was more about getting by than getting presents. There was a Christmas tree, but often very little underneath.
Listen how **Kenyan Drake** tells what Christmas was like growing up Powder Springs, Ga.: "We were broke when I was a kid. We just wanted to make it to the next Christmas. My parents did the best they could, but it was hard."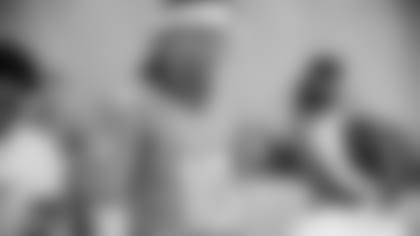 Or this from linebacker **Raekwon McMillan** who grew up in Hinesville, Ga.: "We had family, but we didn't have much other than that. My mom made sure we had a tree, but that was about it. I remember one Christmas, when I was about 10-years-old they surprised me with a basketball goal. I played with that thing for years. I didn't have much more than that. Now my little brothers are spoiled. And to be truthful, I wouldn't have it any other way."
Back in the 1980s, I remember asking an undersized Dolphins linebacker with an oversized heart what he wanted for Christmas. He first smiled. "About 3-4 inches of height and about 30 pounds," he said. Current Dolphins' linebacker **Mike Hull** reminds me of that player so I recently conveyed that story to him. He too smiled. "You just have to work with what you've got," he said.
Some pretty good advice for all of us to heed on this Christmas morning.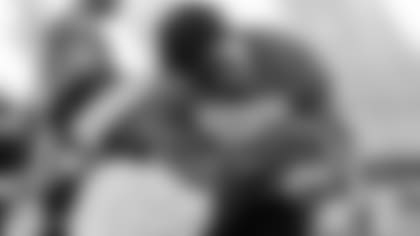 A few gift-wrapped football thoughts with the season coming to an end Sunday in Buffalo and with the disappointment of a home loss to Jacksonville no doubt testing everyone's holiday spirits:
For a moment on Monday, Adam Gase thought back to that 3-0 start and how things might have been different if some of the key contributors had stayed healthy. "There's a reason we started 3-0," he said, "all those guys were there." Gase has refrained from playing the "what if" game most of this season. Doesn't mean, though, I can't do it. What if, for instance, **Albert Wilson** and **Jakeem Grant** had continued what they started, wouldn't that have been something? What if the veterans brought in to bolster the offensive line, guard **Josh Sitton** and center **Daniel Kilgore**, had been able to do just that? What if **Ryan Tannehill** had started 15 games instead of 10? Unfortunately, we'll never get to find out. But we can wonder, can't we?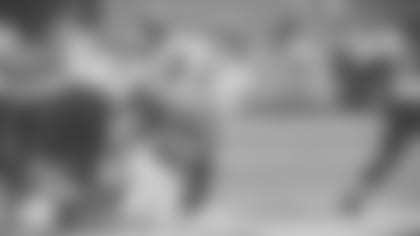 Back to reality: The lasting feeling I will have about this team is its inability to play well on both sides of the ball in the same game. The offense would play well; the defense would struggle. The defense played well and the offense would do little. There are no easy explanations; there is only the product we have seen on the field.
Of all the players who weighed in after Sunday's game, cornerback **Bobby McCain** might have framed it best: "There is a lot of talent in this locker room. There are a lot of good players, really good players, on all three phases of the ball. All year we haven't played collective football. We haven't played together as a unit. There were too many ups and downs. We didn't do enough."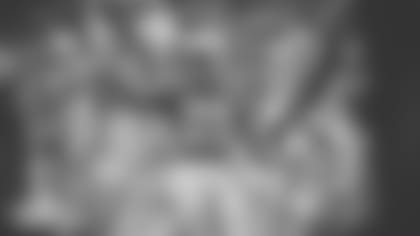 Meanwhile, the defense played well against the Jaguars, slowing down a pretty good rushing attack, finishing with a season-high six sacks and giving up only one offensive touchdown. All of this with two of its best players sidelined, cornerback **Xavien Howard** and linebacker **Kiko Alonso**. It was nice to see defensive end **Robert Quinn** continuing his late-season run, his sack against the Jaguars giving him 6 ½ on the season. Also good to see **Cam Wake** raise his career sack total to 97 ½. Going to take a great game Sunday against Buffalo to reach 100, but I wouldn't put it past him.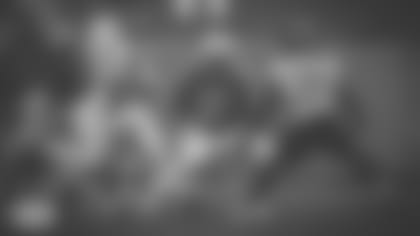 While it's hard to find much to like about the offensive performance, one early game formation intrigued me, how two running backs, Kenyan Drake and **Kalen Ballage**, were used together on that opening touchdown drive, creating all sorts of mismatch problems for the defense. Want to see more of that against the Bills.
And finally, I know this is a challenging time to be a Dolphins' fan. I understand your disappointment in not making the playoffs for the second straight season. But don't lose sight of the promising young nucleus on this team, a group that includes players like Howard, defensive back **Minkah Fitzpatrick**, left tackle **Laremy Tunsil** and certainly the aforementioned Wilson and Drake, among others. These players represent hope and that's something, especially in this holiday season, we should always try to keep in abundance.