With 10 games in the books, with a sobering Sunday in Green Bay giving us so much to decipher and with a bye week offering a chance to reflect and recharge, we offer you a large dose of perspective on this Tuesday morning.
The first priority over the next 12 days is getting healthy. Adam Gase has given his team this week off. They could certainly use it. "I don't know if we'd have enough for 46 this week," Gase said of the injury situation. "It's been a long grinding season." But with six games left, the bye week is coming at an opportune time. There are no easy fixes on this team, but the benefit of taking a step back and evaluating everything could prove invaluable.
I understand we can only expect so much healing, what with so many players already lost for the season. But there is a group of players who are expected and hoping to return for the Nov. 25th game in Indianapolis and that group certainly includes starting tackles **Laremy Tunsil** and **Ja'Wuan James**, both missing against Green Bay with knee injuries and both definitely needed back in the lineup.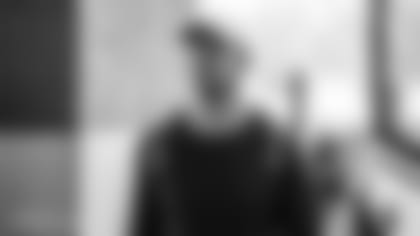 Does that group also include quarterback **Ryan Tannehill**? There was a hint of positive news coming out of Dolphins' camp Monday. Tannehill threw some on Sunday and it appeared to go well. "They said it was a good first step," Gase said. The next step is continuing the throwing process during the week, hoping the pain continues to subside and trying to build the type of strength in his right shoulder that will allow him to play against the Colts. I believe he's got a shot. How good a shot probably won't be clear until early next week.
The loss to the Packers added more names to an injury list that is already far too long. There was no concrete word on Monday regarding the status of cornerback **Bobby McCain** (concussion), wide receiver **Jakeem Grant** (leg) and wide receiver **DeVante Parker** (shoulder). McCain is recovering from his second concussion of the season; Grant has been battling a sore Achilles for the past few weeks. The players were undergoing further tests on Monday. Stay tuned.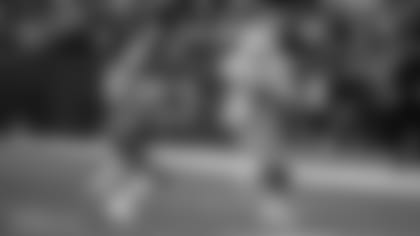 Big picture: Five losses in the last seven games have left the Dolphins at .500 with these six games remaining, three at home and three on the road. They are currently just behind Cincinnati and Tennessee for the final playoff spot and, in truth, that's somewhat remarkable considering the injuries and the problems scoring touchdowns. But you are what your record says you are and right now the Dolphins still have so much in their control. That's got to be their mindset following this time off.
In its simplest terms, there are two overriding issues here, one on offense and one on defense: On offense it's about turning field goals into touchdowns and, more specifically, about struggling in the red zone. On defense, it's about coming up with solutions for a rushing defense now ranked last in the league. Is it the scheme? The players? A combination of both? Coming up with answers, or at least some clarity, is why this week is so important for this coaching staff.
Through all of this, there were still some encouraging individual performances against the Packers, things we tend to lose sight of in the wake of 19-point defeat, but nonetheless deserve our attention. Who stood out most? Five players quickly come to mind:
1) **Frank Gore** almost defies logic: How can a 35-year-old running back keep producing one Sunday after another, doing improbable things and making them look rather simple? Gore's 90 yards against the Packers puts him at 528 yards for the season, making him the first running back in history to rush for more than 500 yards in 14 straight seasons. The more I think about that, the more amazing it becomes. This clearly isn't some last leg farewell tour; this is a player who has earned the carries he is getting (he averaged 6.9 yards a carry against the Packers) and has become of the most compelling storylines of this season.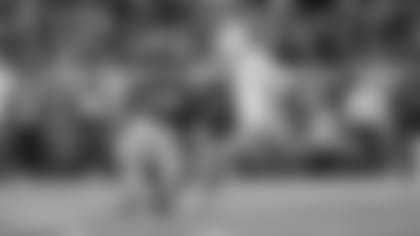 2) The bad news is the Dolphins are settling for field goals. The good news it that rookie kicker **Jason Sanders** is making those field goals at a near perfect level of efficiency. His four-for-four day against the Packers puts Sanders at 15 of 16 on the season, clearly the league's most impactful rookie kicker and a seventh-round pick that is turning into a downright steal. You can't give enough credit to special teams coordinator Darren Rizzi, both for his ability to unearth Sanders amid a stockpile of college kickers and for his overall creativity in making special teams perhaps the strength of this team.
3) **Leonte Carroo**: Remember him? A former third-round pick out of Rutgers relegated to the practice squad for so much of his first three seasons? All Carroo did against the Packers was put together by far the most impactful game of his career: turning a fake punt into a first down, recovering a fumbled kickoff return and, with Drake and Parker injured, making a big 20-yard catch on a third-and-15 play. Who knows where Carroo goes from here? But on this day it undoubtedly all came together.
4) Special teams standout **Brandon Bolden** has been both solid and reliable this season, but it wasn't until Sunday, Bolden blocking a third quarter punt, that he reminded us of why the Patriots held him in such high esteem for five seasons. It was just a matter of time for Bolden. "Been so close to making something happen," he told me a week ago. Now he has done just that, bringing well-deserved attention to a player who can help you in so many ways.
5) Amid the concerns on offense, and there are plenty, let's not overlook the consistency of wide receiver **Danny Amendola**, whose 44 catches are 14 more than the next closest receiver, and who had seven of those catches against the Packers, one a 39-yarder. Amendola just turned 33 years old. You wouldn't know it watching him play.