How do you make sense of it? For three quarters, the Miami Dolphins were in complete control. They led 17-3. The offense did just enough, the defense downright dominated and the special teams got a 71-yard punt return from **Jakeem Grant**. It sure looked like a bounce back Sunday against a formidable Cincinnati team on the road.
And then it all unraveled in the most forgettable of fourth quarters.
Forgettable as in the Dolphins getting outscored 24-0 on their way to a 27-17 defeat. Forgettable as in turning the ball over three times, two of those turnovers returned for touchdowns. Forgettable as in absolutely nothing going right after very little went wrong in those opening three quarters.
This was a different type of frustration than the loss at New England the previous Sunday. That was an early knockout. This one hit you in the pit of the stomach. And you really didn't see it coming. You don't expect to lose when you're leading 17-0, certainly not with the defense playing so encouragingly well.
You can point to all sorts of reasons and break down all sorts of angles for this second straight loss after three straight victories. But it's got to start with the offense. It's got to start with offensive tackle **Laremy Tunsil** leaving with a concussion in that fourth quarter and an already injury-riddled offensive line unable to recover.
As it was, the Dolphins went into the game with two-fifths of their opening day offensive line already shelved for the season. But when you add Tunsil to that injury list, when you are forced to rely on back-ups who have so little time together, when you lose the last remaining anchor of your line, well, you see what happened against the Bengals. It can all come apart in a hurry.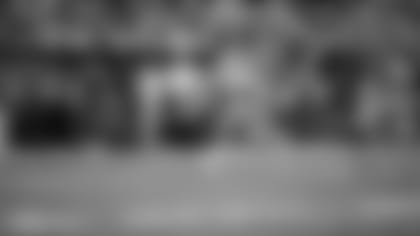 Still leading 17-10 in the fourth quarter, **Ryan Tannehill** tries to elude a pass rush coming from the left (Tunsil's side) and throws a short pass over the middle that he would love to have back, the ball bouncing off the helmet of tight end Durham Smythe and right into the hands of defensive end Michael Johnson, who returned the room service interception 21 yards for a score.
"Shouldn't have thrown that pass," Tannehill said. "Should have thrown it away and lived for another day."
With 2:37 left and the Dolphins now tailing 20-17, another strong pass rush by Cincinnati's Carlos Dunlap forced a Tannehill fumble that Cincinnati's Sam Hubbard returned for a 19-yard touchdown. Who knows if Tunsil would have made a difference on that play, but the protection clearly wasn't there.
Tannehill needs to play better, no doubt about it. He needs to make better decisions, needs to get the ball out quicker. To his credit, he refuses to point the blame at anyone but himself.
"It all started with the turnovers and that's on me," he said. "I can't let that happen. I have to take care of the football. We have plenty of things to clean up."
Two defensive touchdowns allowed. Nine penalties committed. Only one touchdown-producing offensive drive. That's not the formula you're ever looking for, certainly against a team the caliber of the Bengals at their place.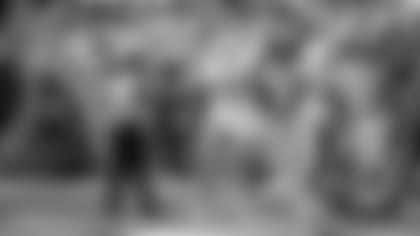 One of the real frustrating parts of this loss is that the Dolphins defense played well just about the entire game, giving up only 13 points despite an injury-riddled defensive line missing **Cam Wake** among others and a first-time starter at cornerback in **Torry McTyer** replacing the injured **Bobby McCain**. But safety **Reshad Jones** returned after missing two games and he clearly made a difference. So did rookie linebacker **Jerome Baker** with the first two sacks of his career.
I really thought with the defense playing this well, with the running game getting untracked early behind **Frank Gore**, and with Tannehill throwing some nice first half passes, especially to **Kenyan Drake**, that the right pieces were in place, that this team was poised to get New England out of its system with an important win.
A sequence late in the first half only enhanced that belief.
The Bengals were facing a third-and-two deep in their own territory. Andy Dalton throws a pass in the flat intended for Tyler Boyd. A first down there and they run out of the clock and trail only 7-0 at the half. But **Minkah Fitzpatrick** refused to comply, tackling Boyd for a four-yard loss. It was the kind of play Fitzpatrick has been making all season. A play that screams this young man is special.
So the Bengals are forced to punt thanks to Fitzpatrick's tackle and Grant does the rest, breaking through a huge role and racing down the sideline for a 71-yard score. All of a sudden the Dolphins are up 14-0 going into the half and the complexion of the entire game changes.
A big defensive stop. A long punt return. That's called teamwork.
But it didn't last. By the time this day was over, that fourth quarter was the only thing that really mattered. Somehow the Dolphins must learn once again how to finish what they start. Somehow they must overcome these injuries, must find some continuity on offense and must regain the swagger that was evident in that 3-0 start.
The big picture says the Dolphins are still in an OK position at 3-2 with back-to-back home games coming up against Chicago and then Detroit. But reality must go deeper than the record. Reality says they can't let games slip away like they did in Cincinnati. Reality says this team isn't near where it needs to be.
That needs to change, and needs to change in a hurry.