The Dolphins' defensive line just got a whole lot better.
The name is Wilkins. Christian Wilkins. And he can play. Really play. With the type of passion and purpose that you just can't teach. He was arguably the most dominant defensive lineman on a dominant Clemson defense, a fourth year senior who started 45 games, a three-time first team All-American and a two time national champion. **How's that for a pedigree?**
Indeed, the Dolphins went the smart sensible route, sticking with that No. 13 pick because what they saw was simply too good to pass up. They saw a player in Wilkins that checks every imaginable box. He is smart, graduating in 2 ½ years. He is mature. He is overflowing with leadership qualities. And when the game is on, so is he, using a unique combination of power and speed to dominate at his position.
The Dolphins are going to mix things up on defense this season, playing both the 3-4 and 4-3, maybe sometimes going hybrid. Wilkins has the versatility to play in any defense. Can burst up the middle from a tackle spot and can beat you down from the outside. It's hard to find a player more ready to step into the NFL.
Easy when a player the caliber of Wilkins is staring right at you. I'm sure the Dolphins were temped to pick up a quarterback. But Grier told us in the days before the draft that he wasn't going to force this pick on a quarterback, that he was going to stay with his conviction in building this team the right way.
Put simply, Wilkins was rated higher than any quarterback remaining on the team's board. It was a decision that had to be made. Yes, an easy decision. A prudent decision. A decision that will likely reap its benefits for about the next decade or so.
Was Wilkins excited? Did you see him chest bump Commissioner Roger Goodell on national television? How can you not love that passion?
"I had to beat him up a little bit," Wilkins said.
If he's that physical with the commissioner, imagine what he might look like on a football field. Can't wait to find out.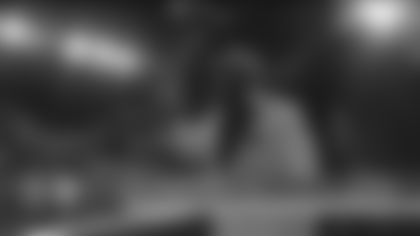 You look at what Wilkins has done through his football life and you see success on every level. He played in 35 games in high school. Had 253 tackles and 28 ½ sacks. By his sophomore year at Clemson, he was already an All-American. And last season, as a senior, he capped off a remarkable college career with an eye-opening statistical scoreboard especially for a 315-pound man: 51 tackles, 5 ½ sacks, 14 tackles for losses, two fumble recoveries, one forced fumble and, in the tough to believe category, two passes defensed.
He defended two passes? They used him in coverage? Can't wait to hear the stories behind those.
It is too early to project how exactly the Dolphins will utilize him. But I think it could be fun figuring it out. We know there is a major need, certainly with the departure of Cam Wake and Robert Quinn. In some ways I expect him to be the **Minkah Fitzpatrick** of the defensive line. Translation: He can play any of the positions and probably play them equally well.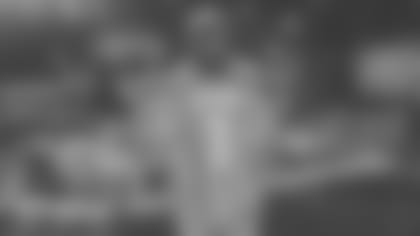 The Dolphins had clearly done their homework, what with defensive line coach Marion Hobby having spent time coaching Wilkins at Clemson. The knowledge Hobby acquired during that time had to be invaluable during this process. He knows this player from the inside out. He has seen him tested in all different situations. He has seen the way he interacts with his teammates. To endorse him, the way he must have, I'm sure was another reason it made this an easy decision for Grier. After all, it always helps to have an inside source.
So sit back and take a deep breath before the craziness continues and do so with the knowledge that the Dolphins did well on the first day of the draft. They didn't reach. They didn't raise eyebrows. They simply took a player who was as close to a sure thing as you're going to find, a player who will undoubtedly help this team from the moment he first steps on the practice field.