It isn't one thing; it's a lot of things.
The Dolphins are 5-5 heading into a much needed bye after Sunday's 31-12 loss to the Green Bay Packers and if you're looking for reasons why things have digressed after a 3-0 start, you probably need a long piece of paper.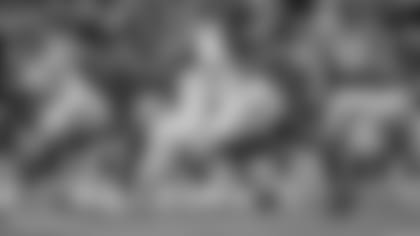 It's the injuries tearing apart an offensive line and now a receiving corps and, in fact, impacting just about every crevice of this team. In some years with some teams injury excuses ring hollow, this year they ring true. I mean look at the numbers. Look at the injuries just in Sunday's game only: **Bobby McCain** taken to the locker room with a head injury after, in my opinion, a cheap and brutal blindside; **Jakeem Grant** in pain as his leg gives out running a simple out pattern and **DeVante Parker** leaving late with a shoulder injury. Two weeks ago Adam Gase said his team had maxed out on injuries. What comes after maxed out?
It's an offense trying to get by without its leader in **Ryan Tannehill**, failing to produce in the red zone, settling instead for field goals which is how you lose to a Green Bay team that's getting seven while you're getting three. It's a lack of protection from the line, some overthrows by **Brock Osweiler** and not enough players in general following the lead of 35-year-old **Frank Gore**, who once again Sunday may have been the best player on this offense.
"I need to be better and I need to find a way to lead touchdowns," said Osweiler, stating the mission for this entire offense.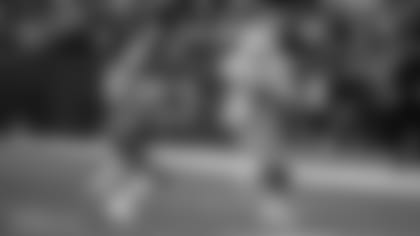 It's a defense that has run hot and cold, far too cold during these five losses in seven games, a defense that is having breakdowns on every level, most troubling against the run. I mean we expected an Aaron to challenge this defense on Sunday. But it wasn't Aaron Rodgers as much as it was Aaron Jones, a second-year running back who had a career day, rushing for 145 yards and scoring two touchdowns. His long run, covering 66 yards, was right up the gut of the Dolphins defense, an all too familiar sight in these opening 10 games.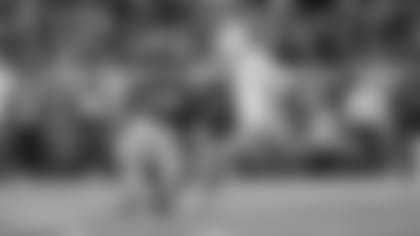 See what I mean about that list. There are a lot of things to fix during the upcoming bye week, so many of them coming to the forefront in this loss to the Packers. No doubt there are some encouraging signs: the tireless running of Gore, the remarkable accuracy of rookie kicker **Jason Sanders**, the precision of **Danny Amendola**, big game-twisting plays on special teams and a recent surge in the play of both defensive ends **Cam Wake** and **Robert Quinn**.
But at this precise moment those positives pale in comparison to the urgency of repairing what's broken.
"We're searching for four quarters of consistent football," said coach Adam Gase.
We certainly didn't see it against the Packers, the tone for a frustrating day clearly set on the opening drive. Gore rips off 39 yards, breaking four tackles. Things were clicking. A few more first downs and the Dolphins are at the 14-yard line, ready to score a touchdown on their opening drive for the first time since early last season. But then it all came to an end on a turnover, on a snap that was slightly high, too high for Osweiler to easily catch. The Packers recovered at their own 30 and went 70 yards on eight plays to take a 7-0 lead.
One minute the Dolphins look as if they were going to take early control, then they fumble it away. Another time, trailing 14-9 early in the third quarter, they get a huge blocked punt from special teams ace **Brandon Bolden**, recovering at the Green Bay 29 yard line. A touchdown right there and then and the Dolphins take the lead and who knows how the script might change. But instead the drive ended in a field goal, as so many others have this season, and now this offense has gone two full games without producing a touchdown, a stat that had better change in a hurry.
It would certainly help if some sense of normalcy can return to the offensive line whose depth has been pushed to the absolute limits, never more glaring than Sunday in Green Bay.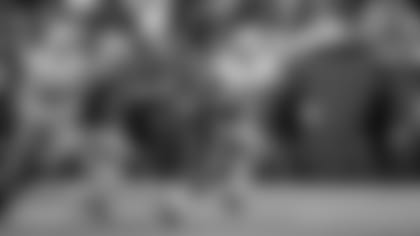 It was quite a challenge, piecing this group together almost at the last minute, and they actually did pretty well when you consider that three of the six sacks given up came late in the game when the Dolphins were throwing on just about every down and the running game averaged over five yards a carry.
Was it part of the problem? No doubt. But it's no greater problem than failing to produce in the red zone on offense or failing to stop the run on defense. This is the challenge now facing this coaching staff and these players. There are two full weeks now between games. There is time to get healthy, or at least healthier, and time to make adjustments on both sides of the ball.
Considering everything going on, considering all the areas that require attention, the bye week probably couldn't have come along at a better time.