In his 40th season covering the Miami Dolphins, Andy Cohen celebrates the 100th anniversary of the NFL by looking back at some of most memorable moments, players and performances in Dolphins' history.
It's impressive that in his short career Jesse Davis has now started at four of the five positions on the offensive line.
Well, maybe not that impressive.
Not when you consider what Jeff Dellenbach accomplished.
Because Dellenbach batted five-for-five on the offensive line. And he's the only player in team history to have done that.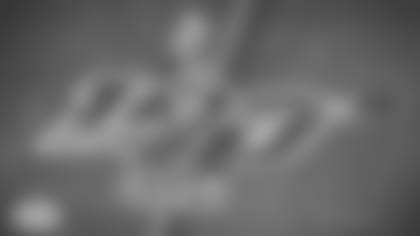 In light of what Davis has already done in his career, playing every position but center, it seemed appropriate to reach out to Dellenbach to better understand the enormity of his accomplishment.
"I have a lot of pride in that," Dellenbach said of starting all five positions on the line. "A lot of players have a hard time switching from right to left and getting accustomed to another position. It got me in the league and kept me there for 16 years."
Dellenbach, you may recall, played 10 of those 16 seasons for the Dolphins from 1985-94 and played pretty well. What set him apart, though, was the same thing that sets Davis apart: Versatility. 
The career breakdown of Dellenbach's starts with the Dolphins goes this way:
Left tackle: 25
Left guard: 2
Center: 47
Right guard: 5
Right tackle: 8
No doubt the vast majority of his starts came at left tackle and center, but just the fact that he was able to start some games at the other positions is remarkable when you consider that each of the five spots has its own unique set of challenges.
Dellenbach is now 56 years old and carved himself a successful high school coaching career. Even to this day, he is still a very large, powerful looking man who could probably still take a few snaps. But that's obviously not going to happen and what he happily has instead is the memory of a very fulfilling career.
"I just loved playing the game so wherever I could go out there and help is where I wanted to be," he said.
There are stories that come with each position. Like how his first start as a rookie was at left tackle against Hall of Fame defensive end Bruce Smith of the Bills. Now that's quite a rookie orientation don't you think? Didn't help any that with the Dolphins leading late in the game wide receiver Mark Duper was talking a little trash with Smith.
"Dupe, be quiet, he doesn't need to be fired up anymore," Dellenbach remembers telling Duper. "I still talk to Dupe about that sometimes. It ended up being a great game. We had a lot of fun trying to run out the clock with the running game."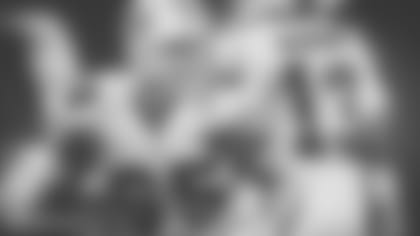 Truth is, Dellenbach's favorite position, and perhaps where he was most proficient. was at center. It was a job he took over in one of the most unfortunate ways: a career-ending leg injury sustained by future Hall of Fame center Dwight Stephenson in a 1987 game against the Jets. Dellenbach started that game at right tackle. Moved to center full time after that. Until, that is, he was needed somewhere else.
The memory of that Jets' game in 1987 remains vivid today. "John Sandusky, our offensive line coach, came in the huddle and looked up at the four of us and kind of nodded at me and said, 'I guess you gotta go.' I asked him: 'Go where?' and (guard) Roy Foster was like: 'You're playing center.' I was going up against Joe Klecko and he was a great player. Then the next week we went to Philly and Reggie White got moved to the nose."
Dellenbach says today there was no great secret to his versatility. Just a lot of hard work. Some good fortune. And a thorough understanding of the offense.
In fact, the best advice he can give Davis is to look at the big picture instead of the individual parts. "If you look at the whole offense and you take on the whole scheme instead of learning one position, it actually helps you be better at one position," Dellenbach said.
Davis, who missed the Chargers game with an elbow injury, is expected to play one of the two tackle positions Sunday against the Redskins, assuming he is healthy enough. Doesn't mean that's where he'll finish; just means that's where he'll start.
See, when versatility is your calling card, there is no telling how your Sunday afternoon is going to play out. Nobody knows that better than Jeff Dellenbach.