It's been a long road back for Raekwon McMillan, but the linebacker continues to make plays for the Dolphins defense.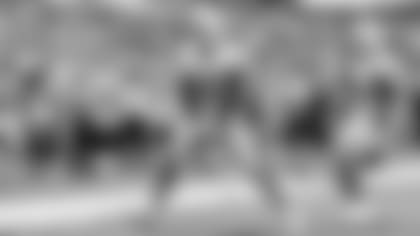 "It really doesn't matter," McMillan said. "I don't really pay attention to stuff like that. We're 0-4. We're looking into going into the second quarter of the season trying to get a win and get better."
What matters to McMillan is continuing to make plays for the Dolphins defense as he has done all season.
Through the first four games, McMillan is third on the team in tackles with 19, trailing only fellow linebacker Jerome Baker and cornerback Eric Rowe.
McMillan has been consistent, earning "good" to "very good" grades from PFF every game. He had a season-high eight tackles, including one for loss, in the game against the Los Angeles Chargers on Sunday.
He also played a season-high 43 defensive snaps against the Chargers.
"At the beginning of the season, (Dolphins coaches) didn't know what I could do because I was out with the injury," McMillan said. "I just had to work my way back from the injury and get my body right and I'm out there playing now.
"I can do anything they want me to do. Anything they ask me to do out there on the field, I feel like I can get it done."
Though he's technically in his third NFL season, it's actually McMillan's second season because he had to sit out as a rookie in 2017 after sustaining a knee injury on his first play in the preseason.
McMillan said he didn't start feeling 100 percent until Week 5 or 6 last year, but where he's made a big jump is in the mental aspect of the game.
For that, he gave a tip-of-the-hat to former teammate Kiko Alonso, who he mentioned when asked how he's been able to get himself in the middle of so many plays.
"Just effort," he said. "Running to the ball. Nothing special, just playing linebacker. Big props to my guy Kiko. He's gone now, but he really taught me how to watch film, how to diagnose plays and really taught me a lot about playing linebacker in this league. I'm just taking it one step at a time.
"I'm diagnosing plays faster. I just know what I'm looking at and I'm able to trigger and go make the play."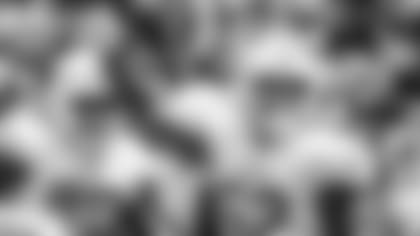 McMillan, who plans to attend his alma mater Ohio State's game against Michigan State during the bye weekend, will be looking to build on his strong start when the Dolphins return to action against the Washington Redskins on Oct. 13.
"People were saying I was this, that or I wasn't this," McMillan said. "Everybody was telling me what I'm not, but I don't care about that. It's all about what I can go out there and do on the field and make it happen throughout the week and my product. What I put out there on film on Sundays is what it's all about."