Their lockers were only a few feet from one another – the rookie and the future Hall of Famer – so Kalen Ballage made sure to inch closer and closer whenever Frank Gore whispered some of his words of football wisdom.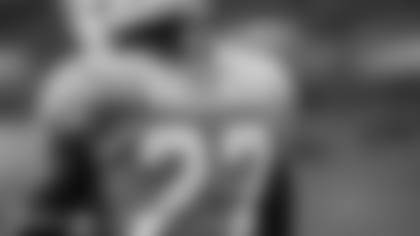 "He talked," Ballage recalled. "And I just listened."
That was a season ago when Ballage was a fourth-round pick out of Arizona State, so unsure of his future, so intent on trying to figure out what this pro football world was all about. It wasn't about making an impact back then as much as was about making the team.
"I was so different," Ballage recalls. "I had so much to learn."
And that's where Frank Gore came in with all his years of experience and all those remarkable rushing numbers. The two established a quick friendship. Ballage had grown up watching Gore run. He was a fan long before they met. But then to be so lucky, sitting so close to Gore every day in the locker room, being able to soak in everything he said and everything he did, well, Ballage looks back at that now and simply says, "I was blessed."
You had to see the weekly press conferences last season at Gore's locker, how he spoke in such a whisper and how you had to lean in close just to decipher the words. And I remember so many times looking over at Ballage, his body shifting toward Gore's locker, his eyes so focused, his mind seemingly on record. 
"How can I not listen to him?" Ballage says. "I couldn't listen enough. I mean he's the best and to be in that position as a rookie, well, I was fortunate to get his guidance."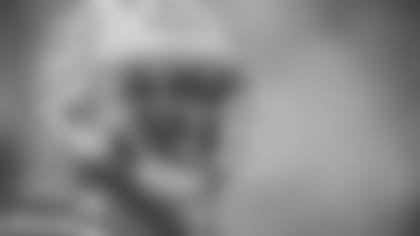 They talked about everything. About the right things to eat. About how to work out. How to prepare for practice. How to stay mentally strong. How to deal with all the distractions. How to be a pro.
"I can't tell you all the things that he taught me," Ballage says. "He had so many of the answers."
Flash forward to the present. Gore, after one season with the Dolphins, is now at 36 years old with the Buffalo Bills and Ballage affectionately says, "I wouldn't be surprised if he played at least three more seasons."
Ballage, meanwhile, has done pretty well for himself. He is expected to enter the season as the first team running back, partly because he has earned it and partly because his main competitor, Kenyan Drake, has missed the last few weeks with a foot injury. Doesn't matter how he got here, though, the ball is now in his hands. What he does with it over the first weeks of this season could very well help define his career.
"I have big dreams," he says.
We're talking about a muscular 6-foot-2, 230-pound man. Running that fast? Looking so comfortable in the open field?
"Yeah, it's unusual," said coach Brian Flores. "He's a very talented young man. Hopefully we can get the best out of Kalen. I think we will."
Ballage used to watch that tape of his 75-yard run quite a bit, but not anymore. It's all about looking straight ahead now, about proving himself every day on the practice field, about taking advantage of the opportunities he knows he will have Thursday night against Jacksonville in the most important preseason game.
"I'm in better shape, faster and stronger, than I was last season," he says proudly. "But the biggest difference is mental. I understand the game so much better now. I'm just grateful to have an opportunity in this offense."
Ballage understands there are no shortcuts, that he must earn his spot and the confidence of this coaching staff carry by carry. This is only his second season after all – he's still just 23 years old – and while he certainly looks the part, that won't get him anywhere close to the end zone.
"It's all about doing something with the ball in my hands," he says. "And helping this team win games."
See, the importance of winning over personal stats is one of the many lessons he heard repeatedly from Gore. Win games and the stats will come the old pro used to tell him. You can tell Ballage misses those talks. You can understand why he dials up Gore on a regular basis.
"I'd text him, but he's old-fashioned," Ballage said. "He'll just call me and we'll talk some football. Can't do that enough."
Yes, the old pro and the young back are no longer together. But you get the distinct impression they'll never lose touch, certainly if Kalen Ballage has his way.