The break is over. The players go back to work today, certainly well rested from six days off and I'm sure with the sense of urgency that is required with just six games remaining and so much to still play for.
The challenge is clear. Imposing? Yes. Insurmountable? No. The Dolphins will take a 5-5 record into Sunday's game in Indianapolis. They need to win four of those six to finish with a winning record and have a realistic chance at a 17th game that matters.
Adam Gase framed it this way: "Other teams are having a lot of the same issues we are and it's really who can pull it together these last six games and find a way to get in."
Find a way. That's got to be the focus. We know the areas of greatest concern. We see the names on the injury report, those already lost for the season. We understand the limitations. But with the exception of five or six elite teams, who have clearly separated themselves, there is a group of others close enough in the standings to embrace the importance of this moment, yet realistic enough to know that the product they have shown to date needs serious refining.
The Dolphins are one of those teams.
Find a way. It can come in so many different forms. Maybe it's as simple at getting healthy at the right time, or at least healthier. Maybe it's about a rookie seeing that proverbial light go on or a veteran locating another gear. Maybe it comes down to some old-fashioned good luck.
Whatever the means, this is when it needs to start happening. Ten games down, six to go. Plenty of time to move forward, not much time to take a step back.
When we last left the Dolphins, they were still nursing a 19-point loss to the Packers. There were issues on both sides of the ball. Well, one week later, even with minds and bodies recharged, those issues remain. What changes will occur? What adjustments will be made? The coaching staff has had plenty of time to sort through it all. I don't expect them to reveal what they've learned or what they've decided. We'll have to wait for Sunday in Indianapolis for some tangible evidence of that.
Until then, the most important thing we can monitor are the three areas outlined by Gase prior to the break, three undeniable priorities that will mean just about everything to this team moving forward:
Get the injured back: This will have so much to do with what this team is able to accomplish down the stretch. Obviously the most important name is quarterback **Ryan Tannehill**, who resumed throwing a week ago and will certainly have a better idea over the next few days of how well his injured shoulder has healed.
But there are others, also important to the success of this team, who figure to have benefitted from this week off and who now have a realistic chance of playing Sunday against the Colts. Look at the offensive line where tackles **Laremy Tunsil** and **Ja'Wuan James**, as well as guard **Ted Larsen**, appear on track to return from injuries that kept them out of the Packers game. It would be huge for this offense to get all three back. Or how about the defensive line where former No. 1 pick **Charles Harris** appears close to returning after a six-game absence.
We also need to carefully watch what happens at wide receiver where **DeVante Parker** (shoulder) and **Jakeem Grant** (foot) both were injured against the Packers. Who do the Dolphins turn to if one or both can't play this week? They signed veteran receiver **Brice Butler** during the bye week. Let's see how that evolves.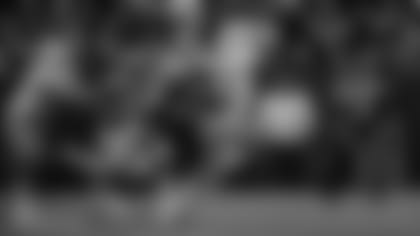 Clean up the red zone offense: There are many reasons why the Dolphins haven't scored an offensive touchdown in the last nine quarters, but an inability to take advantage of trips into the red zone ranks at the very top. Settling for field goals time after time is never the recipe you're looking for.
The bye week afforded this coaching staff a chance to evaluate everything associated with the red zone offense. The plays being called. The players being used. Other options they might have. What's working? What's not? Getting Tannehill back would certainly help. Figuring out more ways to utilize rookie tight end **Mike Gesicki** should also be considered. "We've got to find solutions," Gase said. That's part of the urgency of this week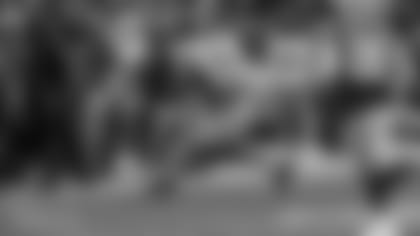 Eliminate the explosive plays on defense: There is no need to go over all the big plays that have been given up by the defense during this run of five losses in seven games. Suffice it to say they have been far too many in number. The defense, in truth, hasn't been crippled by injuries the way the offense has, though the loss of defensive end **William Hayes** certainly had a significant impact.
The real problem is that many of the defensive starters just aren't performing the way that they should. Assignments have been busted. Tackles have been missed. Big plays have been given up in all shapes and sizes. "All it takes is one player," Gase has said over and over.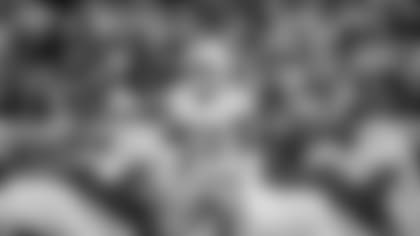 It is imperative that this gets fixed and the seeds for doing so will certainly be planted on the practice field this week. I would imagine some subtle adjustments will occur. I expect some of the young starting defenders like linebackers **Jerome Baker** and **Raekwon McMillan** and defensive back **Minkah Fitzpatrick** to show improvement over the final stretch of games. Did the break allow them to get that all-important second wind? We're about to find out.
So it's back to work for this team, facing challenges that must be immediately addressed and knowing how they respond to those challenges, whether they can find a way, will mean everything from this point on.