With a handful of games completed, with the Bears next in line Sunday at Hard Rock Stadium and with the wounds still fresh from a troublesome fourth quarter against the Bengals, we bring you a Tuesday morning fresh dose of perspective:
He's in concussion protocol. That's the bottom line on offensive tackle **Laremy Tunsil**, clearly the most pressing topic given his importance to the overall offensive line picture. It is no coincidence that the Dolphins struggled when Tunsil left in the fourth quarter of Sunday's game with signs of a concussion. With so many injuries already on this line, Tunsil is just about a can't lose piece. Trouble is, there is no way of predicting how long a concussion will linger. So, for the moment, it's wait and hope.
In the meantime, Coach Adam Gase said they are going to spend the next few days exploring their options without Tunsil, searching for the right combinations. "We'll figure it out," he says. "That's what we do."
Gase stood before the media late Monday morning clearly with mixed feelings. He was pleased with the way the defense played, but disappointed in an offense that produced only one touchdown. As the architect of the offense, Gase takes it personally when things go wrong. "We have a lot of people putting a lot of work into this stuff," he said. "You're going to be mad today and tomorrow. When Wednesday comes, you have to forget about it."
As for **Ryan Tannehill**, this was his second straight disappointing performance, a concern after playing so well early on. My take? Tannehill needs to do a better job protecting the ball and making smarter decisions in the pocket. No doubt the offensive line was struggling. But Tannehill needs to be able to adjust better than he did against the Bengals.
Review the tape, learn from it and quickly move on. That was the objective after the Patriots game and it's got to be the objective this week as well. The big picture? Despite these two straight losses, the Dolphins are still 3-2, tied for the third best record in the AFC. They have back-to-back home games coming up against the Bears and Lions and right now they are 2-0 at home. Sure seems like an ideal time to turn things around.
It is also important not to overlook some of the noteworthy individual performances against the Bengals, even though that fourth quarter downer towers above everything else. You don't build a 17-0 lead with mirrors. Look closely and you'll see some of the younger players on this team stepping up. A few examples: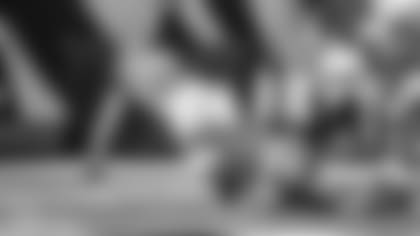 Rookie outside linebacker **Jerome Baker** is getting better with each game. He got his first career sack against the Bengals and soon after got his second. You can see how much more comfortable he's getting, how he can now use his speed without hesitating.
**Jakeem Grant** is something else, clearly the most dynamic kick returner this franchise has had in years. His 71-yard punt return for a touchdown against the Bengals showed once again that when Grant is able to turn the corner, even the best of angles for a defender is probably not enough. No player before Grant in team history has returned a punt and a kickoff and caught a touchdown pass in the same season. You get the feeling every time he touches the ball, every time he sees the smallest of creases, that Grant can take it the distance. This little guy is evolving into a giant.
Not only is second-year defensive tackle **Vincent Taylor** playing well with the base defense, he also got the third blocked kick of his career against the Bengals. This is no fluke. Taylor has as huge a pair of hands as I've ever seen. And he knows how to use them, knows when to jump and when to swat. "It's what I've always done," he says.
Playing for the injured **Bobby McCain**, second-year cornerback **Torry McTyer** did well against the Bengals in his first career start. Didn't seem like the stage was too big. Rarely seemed out of position. Finished with five tackles.
Running back **Kenyan Drake** continues to evolve as a quality pass receiver. Two plays in the Cincinnati game stood out: The first was his 22-yard touchdown catch where Drake proved way too much for Cincinnati linebacker Hardy Nickerson Jr. The second was a third-and-16 play with the score tied at 17 when Drake caught a low pass, put on a few nifty moves, and turned it into an 18-yard gain, which seemed like a momentum swing at the time. This offense needs a lot more out of Drake.
The red zone defense, by and large, continues to play well. One Bengals drive was stopped by a **Kiko Alonso** interception – anybody notice the season he's having? – and another by Taylor's blocked field goal. This is encouraging and clearly an area of improvement from a season ago.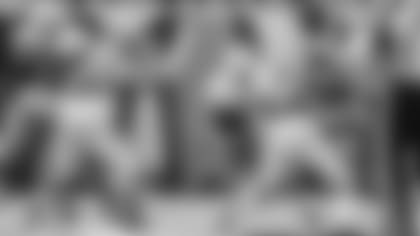 Then there's **Frank Gore**, averaging over 5 yards a carry, breaking tackles, eluding defenders, giving this offense a strong inside running presence. I see how this is evolving, Drake using his speed on the outside, Gore using his toughness on the inside. Makes plenty of sense.
And now we turn the page to the Chicago Bears with one of the best defenses in the league, led by one of the best players in linebacker Khalil Mack, who has had a sack/forced fumble in each of the last four games. The Bears are giving up just over 16 points a game. Got a feeling the lights will be on late at night this week at the Dolphins' training facility.