With an important bounce back victory over the Jets behind us and with a visit to Green Bay in front of us, let's take a look this Tuesday morning at some of the issues and topics that demand our immediate attention.
Got to start with the injuries, a prevailing theme that sadly just won't go away. The latest concerns center on the offensive line – yes, that again – and specifically tackles **Laremy Tunsil** and **Ja'Wuan James** who both missed time against the Jets with knee issues. This means that at this precise moment, guard **Jesse Davis** is the only remaining healthy offensive lineman from the group that started the season together. How sobering is that? Let's just hope they aren't serious – both players were undergoing testing on Monday -- because the depth on this line has already been pushed to the max.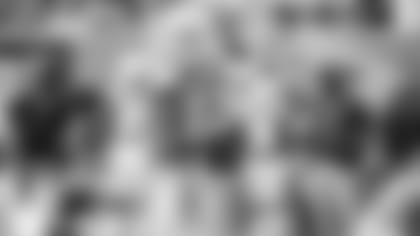 And then there's the issue with veteran safety **Reshad Jones**, who took himself out of the Jets' game after only a few series. Here's what we know as of Monday: Jones and Adam Gase met in Gase's office late Sunday night. They discussed the entire situation. The bottom line? Jones will play Sunday against Green Bay. Any disciplinary action, if warranted, will be kept internally. "Me and him are on the same page right now," Gase said. "I have an idea of a lot of things that happened. We'll move on." There are things Gase wanted to check out before he elaborated any further, but it's clear that the adjustments made in the secondary, most notably more playing time for No. 1 pick **Minkah Fitzpatrick**, is something Gase was completely on board with. "We let up 1,000 yards in two games," he said. "We're not going to stay the same. We're going to have different guys playing spots. That's what it's going to be."
Speaking of Fitzpatrick, the days of him playing about 75 percent of the snaps just as the team's nickel back are apparently over. Full time duty has called. Whether it's on the outside or at safety, or wherever, the coaches have made a decision to keep Fitzpatrick on the field and, given the enormity of his skill set, that sure seems like a wise move.
Anybody notice the Dolphins are leading the league with 15 interceptions? This is after finishing the entire season a year ago with nine. And still seven games left? That's what I call a dramatic improvement. Interestingly, eight players have combined for those 15 interceptions.
Watched the replay several times of rookie linebacker **Jerome Baker** scoring on a 25-yard interception return against the Jets, how he timed it perfectly, how he seemed to read Sam Darnold's eyes and how, with the ball in his hands, it all seemed so natural for a player known for his flat-out speed. "It's the sweetest feeling ever," Baker said. "Especially getting into the end zone and you see all your brothers run towards you." Who knows how his first game-deciding moment will define who he is and what he does? But Baker is a player who clearly needed something good to happen and it doesn't get much better than a Pick 6 against the Jets.
Then there's the offense, or lack there of. What we saw against the Jets simply can't continue. I mean nine of the 13 possessions ended in punts, the running game averaged 2.4 yards a carry, the entire offense produced just seven first downs and quarterback **Brock Osweiler** just wasn't very sharp. The result was no touchdowns and far too much dependence on the defense to own the day. Certainly the injuries on the offensive line play a large factor in this just as the injuries do at wide receiver (remember **Albert Wilson**?). But you can't survive in this league winning 13-6, certainly against a team like the Packers, this Sunday's opponent. The easy solution is the offense needs a healthy **Ryan Tannehill**. But, as of Monday, there were no guarantees when that might happen. My thought? They need to get the ball in **Kenyan Drake's** hands more often and preferably in the open field. He touched the ball seven times against the Jets. That should be doubled.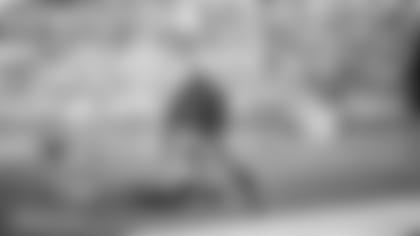 I've got similar thoughts on wide receiver **DeVante Parker** who caught a single pass for 8 yards just one game after catching six for 134 against the Texans.
Rarified air: With his 7-yard run in the third quarter against the Jets, **Frank Gore** moved into sixth place in NFL history in yards from scrimmage with 18,196. He passed Barry Sanders to get there. Next in line is LaDainian Tomlinson with 18,456 yards, easily attainable considering what Gore is doing this season.
We have seen so many kickers struggle around the league, don't overlook the remarkable consistency of rookie placekicker **Jason Sanders**, who has now nailed 11 of his 12 field goal attempts including both kicks against the Jets. With a team fighting through issues on offense, a reliable kicker is almost imperative.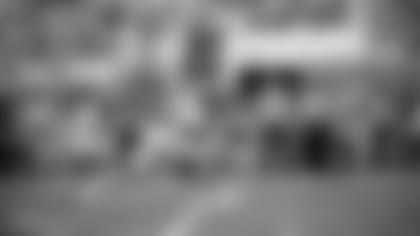 Since we're talking special teams, punter **Matt Haack** once again made a difference with seven of his nine kicks settling inside the 20 yard line. You can't place enough value on that, especially in a low-scoring defensive game.
Great to see **Cam Wake** bounce back with a couple of sacks against the Jets, raising his career total to 95. Is he back, Wake was asked. "I left?" came the response. That confidence never wavers.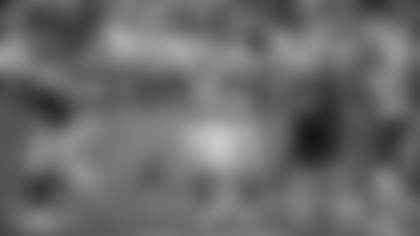 Remember Mister Rogers' Neighborhood from your childhood viewing days? Well, that's where the Dolphins are going this Sunday, right smack into the backyard of future Hall of Fame quarterback Aaron Rodgers and this presents a set of enormous challenges for this Dolphins defense. It's one thing to do it against the Jets at Hard Rock Stadium; it's quite another doing it against the Packers in Green Bay. We learned a lot about this defense on Sunday. We're about to learn a lot more.