This one hurts. This one was painful. There is no other way to frame it. You are leading by 10 points early in the fourth quarter. You played so well to get there. You are thinking that this could be such an important victory, a road win against a quality team that came in with the same record.
And then it all evaporates, the Colts scoring the final 13 points, the last three on an Adam Vinatieri field goal as time expired, to somehow pull out a 27-24 victory.
You can dissect this defeat all sorts of ways. You can point to an offense that went three and out on its final two possessions or a defense that simply couldn't contain Andrew Luck when it mattered most. But the bottom line is that the Dolphins collectively couldn't finish what they started and that's the reason they are sitting at 5-6 right now, no doubt angered and terribly disappointed that they didn't leave Indy at 6-5.
For so long, it sure seemed as if they deserved it.
"It was right there," said defensive end **Cam Wake**. "It was scripted the way we wanted."
Think of what we saw from the Dolphins on their way to a 24-14 lead. Think of all the players that stepped up. **Ryan Tannehill** looking so sharp in his first game back from a shoulder injury. **Leonte Carroo** leaping high over a Colts cornerback to produce a 74-yard scoring play. **Kenyan Drake** scoring two touchdowns, each time showing off that speed and moves. And then there was cornerback **Xavien Howard**, pulling off a remarkable feat, intercepting passes on back-to-back plays—Andrew Luck passes, which makes it even more impressive.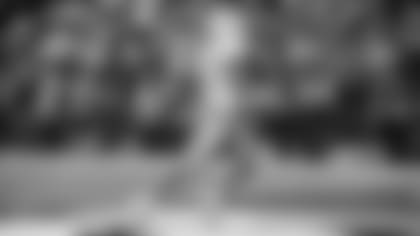 Indeed, the offense looked reasonably sharp, the defense was forcing turnovers and the Dolphins generally were putting together the type of overall effort we had been looking for. Why, they even got a blocked punt from **Kiko Alonso**.
"A shame we couldn't keep it going," said coach Adam Gase.
And now the Dolphins must figure out why. They must take a hard look at what transpired over those final minutes late Sunday afternoon on both sides of the ball, how the offense couldn't overcome terrible field position and how the defense just couldn't get that Colts' offense off the field. The season is 11 games deep, but with Tannehill now back there is hope that just wasn't there before. We saw that hope Sunday. We just didn't see it to the end.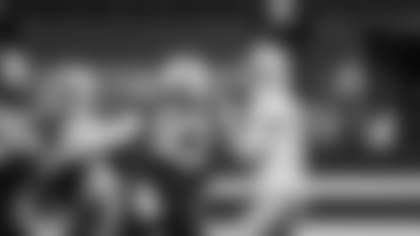 It's easy to say it was simply a matter of Luck raising his game the way few quarterbacks can, fighting off what could have been a game-turning sack on that last possession, that final third-and-nine play, to produce a 34-yard pass to Chester Rogers that set up Vinatieri's game-winning kick.
But there's more to it than that. There always is. I mean the Dolphins looked so sharp on that game-opening touchdown drive, the first time that's happened in far too long. The defense was forcing turnovers and doing a decent job against the run. It was all there for the taking, and then it wasn't.
"We just didn't execute the way we should," said Tannehill. "We have to do a better job of that. We have to figure out a way to get past this."
A few more observations about Tannehill are in order. If there was any real concern that his shoulder injury might linger, there shouldn't be any longer. From his first pass of the game, a 21-yard bullet to tight end **Durham Smythe**, it was clear he was playing with no limitations. That first touchdown drive was textbook Tannehill, spreading the ball around, mixing in the run and then hitting Drake on a little flare pass that went the distance.
We saw his arm strength on that 74-yard touchdown pass to Carroo. We saw his accuracy in the final numbers: 17 of 25 for 204 yards. We saw his mobility on several scrambles, even once on a designed zone read run. Combine it all and the performance was more than encouraging, it was convincing.
For the Dolphins to make a late-season run, they will need Tannehill to continue to play that way, and even better than that with the game on the line. It is clear this offense, even with all the injuries, is so different with him back in the lineup. That he is also getting quality performances from **Frank Gore** and Drake certainly helps and that Carroo now seems more ready than ever to be a factor in the passing game is another bonus.
But it's got to start with Tannehill. That's why Sunday's first step back was so important. The offense needs to build on that just as the defense needs to build on the playmaking of a special talent like Howard and, in general, on its improved overall play against the Colts, certainly improved over what we've seen over the past few losses.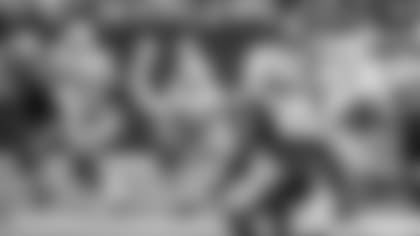 Now it's about quickly moving on, about turning all thoughts to two straight AFC East home games, this Sunday against the Bills and the next Sunday against the Patriots, and about taking what good they can out of this loss to the Colts.
Yes, Sunday hurt. Like a punch in the gut.
"We didn't finish," said Gore. "We've got to finish."
There's no more pressing objective moving forward than that.