At the conclusion of the 2018 NFL draft, the Dolphins found themselves still in the market for a player who could round out their group of defensive tackles.
Akeem Spence was just that player.
The Dolphins already had talented young players Jordan Phillips, Davon Godchaux and Vincent Taylor at the position, but they really wanted four quality defensive tackles to implement a rotation where all would play about 50 percent of the snaps.
If they could get somebody with some NFL experience, that would be great. Check.
If they could get somebody with experience in the attacking scheme preferred by new defensive line coach Kris Kocurek, even better. Check.
And, of course, the idea was to get somebody who would mesh well with his new teammates on and off the field. Check.
"As a person, he's a very gregarious kid," defensive coordinator Matt Burke said. "He's very outgoing, very personable, always has a smile on his face, very happy. He just loves being part of the team and loves playing ball. He's fun to be around. Obviously having a history with Kris, he has a good understanding and is a good conveyer of the message. He has a good understanding of what Kris wants from a technique standpoint and how we're trying to play some things up front. He's done that before. He's obviously had a history in that scheme, so for him to help those other guys out in terms of trying to help get them caught up to speed on what we're looking for. So he does a good job with that, doubling down on the message and having been through it for a season before this. He's probably more ahead from a technique standpoint just because he's been repping it and practicing it and training in that system for a year. So he helps a lot with the other guys and stuff.
"He's got a big personality. I think most of the people in the building took to him instantly. He's always fun to be around. I like being out at practice with him. He loves playing ball, so it doesn't matter whether it's slogging through the heat at a practice or on game day, he's always up and energized and he's a good personality to have for the team."
Spence didn't join the Dolphins until May 3 when he was acquired in a trade with the Detroit Lions in exchange for an undisclosed 2019 draft pick.
The trade came one year after Spence signed a three-year contract with the Lions as an unrestricted free agent. But when Matt Patricia was hired as head coach, he brought with him from New England a defensive scheme not really suited for Spence's skill set, hence the decision to trade him.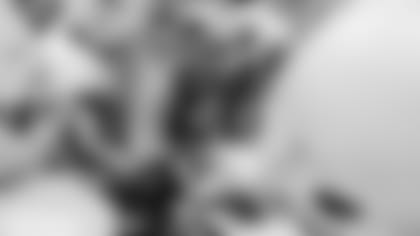 Before they agreed to the deal, the Dolphins consulted with Kocurek, who gave Spence an endorsement that went beyond ringing.
Kocurek said this week he's been a fan of Spence's game since long before he got the chance to coach him in Detroit last season.
"When we looked at our defensive tackle position, he was a guy that I had my eye coming out of college when he was at Illinois," said Kocurek, who spent the previous nine seasons as an assistant coach with the Lions. "I really liked him going through the draft process. We weren't able to draft him in Detroit. Just kept an eye on him throughout his career. I always went back and said, man, I wish we could have that guy, wish we could have that guy. Found myself saying it over and over. So when he became a free agent last year and we had a chance to get him in Detroit, he was one of my top guys that we went after and we ended up getting him.
"Just because of the way he played in the league, the way he played coming out of college, I just always envisioned his style of play fits what we do, what we try to do with our D-tackle position. We ended up getting him in Detroit. With the way we were playing our D-tackles, he saw it as a fit, something he wanted to do. Ended up getting him on the team and the one thing I didn't realize about him is the personality behind the player. His personality in the building, he shows up to work every day with a smile on his face."
For Spence, the trade to the Dolphins represented an opportunity to go back to a scheme he enjoyed playing. It also reunited him with Kocurek, with whom he shares a mutual respect.
Having a familiar face around helped his transition to a new team go smoothly.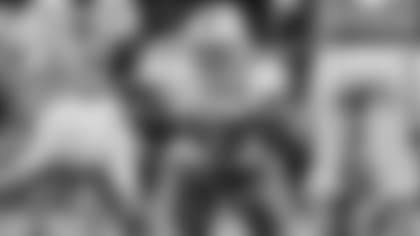 "It was something I was kind of excited about, just getting back with Coach Kris down here, same scheme, getting out of a 3-4," Spence said. "I was pretty excited about it, just getting down here, getting acclimated with the team. New locker room. New organization. New everything. It took some time, but you've got great guys in the room and they made it easy, especially with the D-tackles — Vince, Jordan, Godchaux, Cam (Wake), Rob (Quinn). We kind of just jelled and we just come to work every day. They made it easy."
Spence started alongside Godchaux in the first two games of the regular season, but Godchaux said Wednesday the four defensive tackles and five D-ends look at their group as having nine starters — regardless of who takes the first snap.
In those two games, Spence was in on seven tackles, including one for a loss of 5 yards on a running play by the Jets' Isaiah Crowell.
The Dolphins rank third in the NFL in rushing yards allowed per attempt at 3.29, and Spence clearly has played a role in that accomplishment.
Perhaps just as importantly, he's played the role of mentor to the other defensive tackles even though he'll turn only 27 on Nov. 29.
"He's a great guy, team guy, hard-working guy," Godchaux said. "He fit in right in to our scheme. I'm learning from him. He's spent six, seven years in the league. I'm learning from him each and every day. Calls, stunts. Just picking his brain, getting some ideas. He's got more experience than me, so I'm still learning from him each and every day."
Spence, who earned the Good Guy Award in Detroit last year for his cooperation with the media, has been only too happy to help out and share whatever wisdom he can provide.
He's also looking at it as paying it forward after the help he got from veteran Haloti Ngata when he joined the Lions last season.
"It's definitely something I embrace because I know what it's supposed to look like," Spence said. "Those guys asking me for tips and everything, I just tell them everything that Haloti taught me, what helped me grow in this scheme, what I learned in the year I was in it. I pretty much gave those guys everything I had and they just took it every day with coaches coaching and just fine-tuning it and then being that attack D-tackle, it's something that you've got to work every day. It's not something that you did it one time in your life and then it's just going to come up."
Coming to Miami continued quite the geographical roller coaster for Spence, who was born in the Florida Panhandle, attended college at the University of Illinois and spent his first four NFL seasons with the Tampa Bay Buccaneers before moving on to Detroit.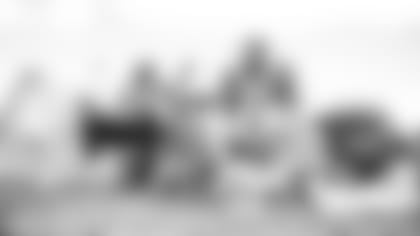 Wherever he's been, Spence usually has had a smile on his face.
"He came in, he was the new guy for a while and kind of feeling his way out, but now it seems like he's been here for a couple of years now," Kocurek said. "The whole group is real tight. Everybody likes Spence. Every single day he's going to show up with an infectious attitude, team-first guy and just wants to win games and stack days.
"You never know how the chemistry is going to fit with a guy coming in and I didn't really know Akeem as a person before we got him. I knew him more as a player before we got him in Detroit last year. What made it a real smooth transition for him is just how guys gravitate toward him once he gets to feeling comfortable in his surroundings. He becomes a team leader just instantly. You just watch the other guys interact with him. He's an all-for-one, one-for-all type guy. You watch him when other guys on the D-line make a play, he's one of the first guys up. It's almost like he made the play. It's contagious when stuff like that starts happening. Then you just kind of see the trickle-down effect throughout the whole defense. He does a really good job with that. He's genuinely excited for any of his other teammates to make play, as if he made the play."
Spence has been with the Dolphins a little bit more than four months, but it's already pretty safe to say this is a good match.