The kick sliced through the late afternoon air and so sweetly dissected the uprights as time in overtime expired. **Jason Sanders**, his 47-yard kick field goal giving the Dolphins a most improbable 31-28 victory, rips off his helmet and screams and dances and joins his teammates in a wild celebration, a sell-out crowd going equally bonkers.
Somehow, someway, after they lost it and won it and lost it and finally won it again, the Dolphins put together a performance none of us will soon forget, gaining 541 yards against one of the best defenses in the league and doing it without starting quarterback **Ryan Tannehill**, out with a shoulder injury.
You can't make this stuff up. You really can't. The Dolphins had every reason to lose this game to the Bears, down 21-10 in the third quarter. They had their season teetering and their third straight loss just about in the books, when they mounted a comeback behind back-up quarterback **Brock Osweiler**, the most unlikely of heroes, a comeback that almost fell short about a half dozen times.
Just ask **Kenyan Drake** who fumbled the ball at the goal line in overtime, with the end zone so close he could almost touch it, and instead seemed as if he would have to carry with him the immense burden of a heart-breaking loss.
But then, just as suddenly, the game shifted gears yet another time – seemingly for the 100th time – when Cody Parkey of the Bears, a former Dolphin no less, missed a 53-yard field goal that would have won the game. That gave the Dolphins one last chance. That's all they needed.
And wouldn't you know, it was Drake who caught a crucial 15-yard pass that set up Sanders' game-winning kick and suddenly the towel that was draped over Drake's head only a few minutes before, no doubt tears underneath that towel, was now being waived in jubilation.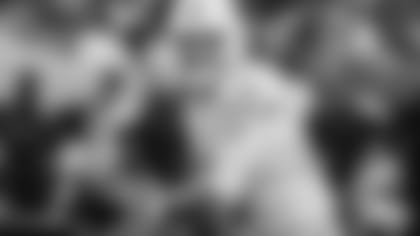 "Felt like a heavyweight title fight," said Osweiler. "Just a heck of a game."
No, this wasn't the Dolphins upsetting the mighty Bears on Monday Night Football 33 years ago. This was a different team with a different mindset showing so much resolve and resiliency, refusing to lose the day, despite no Tannehill and despite that early deficit and despite so many plays and so many moments going against them.
What does that say about this team and these players? It says the season is very much alive. It says that a 4-2 record is probably where they deserve to be and those who thought those back-to-back road losses to New England and Cincinnati would define their season, well, were downright wrong.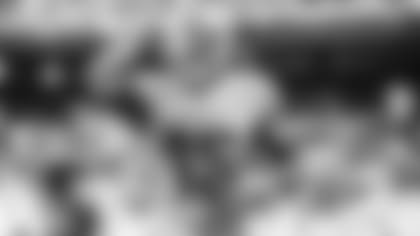 This, in fact, is the type of game and the type of performance that can help define a season. And, for that matter, an entire team.
Where do you start? Where don't you start? There were so many stand-up performances and unforgettable efforts it's nearly impossible to single all of them out.
There was Osweiler putting together career numbers, overcoming a couple of interceptions, throwing for 380 yards and three touchdowns. Who expected to this? Who thought Osweiler could play this consistently well in Tannehill's absence? "That's why we brought him here," said coach Adam Gase. Or as Osweiler so aptly put it, "We just found a way."
There was **Frank Gore**, running like he was 25 again, finishing with 101 yards including a 32-yarder up the gut in overtime, the 46th 100-yard game in a remarkable career. Put simply, he is every Sunday special.
There was wide receiver **Albert Wilson**, averaging 25.8 yards on six receptions, scoring a pair of touchdowns, one from 75 yards out that tied the game at 28 late in the fourth quarter. How electric is he? What a difference he makes on this offense. Just refused to go down. Just like this team.
There was the injury-riddled offensive line going up against one of the best front sevens in the league, never giving up a sack, opening holes for a Dolphins' running game that produced 162 yards. We heard so much before the game about Bears All-World defensive end Khalil Mack and how he would dominate this line. Well, Mack finished with two tackles and zero big plays. Who was it that dominated who?
There was the defense that forced two turnovers in the red zone, giving them a league high five for the season, including one at the end of the first half on a fumble by Jordan Howard recovered by linebacker **Kiko Alonso** and forced by defensive end **Robert Quinn**. Yes, the defense gave up 467 yards. No doubt it was beaten on some big plays. Clearly it had trouble containing running back Tarik Cohen, who scored a pair of touchdowns. But when it mattered most, with the game on the line, the defense came up big, especially in the red zone.
Perhaps no defender played better than Alonso with 11 tackles, a forced fumble and a fumble recovery. But then there was safety **T.J. McDonald** with an interception and fellow safety **Reshad Jones** with a key fourth down stop and cornerback **Xavien Howard** with a fumble recovery of his own and you begin to see how so many different players made a difference.
It's going to take a few days to let this all settle in and to really embrace the enormity of a victory like this one and what it could mean over the course of a season. For now, though, why not savor this moment and how much this team had to overcome to get here.