Impressions of this new coaching staff, of the culture they are trying to create and of some of the young players who have already gotten our attention as three weeks of OTAs are about to end with only next week's minicamp remaining in the offseason program.
I have carefully watched first-year Head Coach Brian Flores during his press conferences and on the practice field and what I have seen is a man comfortable in his new role, a man who wisely measures each word before speaking and who has clearly instilled a sense of discipline and commitment in his players. No, don't expect many long-winded quotes or flashy one-liners. Flores comes from the Bill Belichick school of disclosure. In other words: Keep it in house. Keep it close to the vest. I can deal with this if the trade off is a highly efficient, well-organized plan and that certainly seems to be the case.
Some examples of the commitment and discipline I spoke about above: The players don't jog from drill to drill; they flat out sprint. Make a poor play and push-ups may just be on your to-do list. They even run gassers at the end of practice.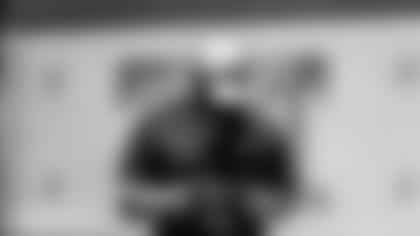 "They want us to be the most well conditioned team in the league," said wide receiver **Jakeem Grant**.
Then there's that TNT sign on the side of the end zone at the practice field. The letters mean Takes No Talent and when a player makes a mental gaffe, a pre-snap penalty, maybe a botched exchange between the center and quarterback, he runs to that sign and touches it. It's all about not beating yourself, about focusing on the little things, and about doing away with all the senseless penalties we have witnessed far too often in recent seasons.
There is a wide-open feeling on this team. Wide open in that very few starting jobs are secure and wide open because there are so many opportunities for young players, drafted or undrafted, to crack the 53-man roster. Last season means little to these new coaches. It's all about today and tomorrow and, in some respects, projecting long term. Sure, we know deep down that, for instance, **Xavien Howard** is going to start at cornerback and **Laremy Tunsil** at left tackle. Those, though, are among the few exceptions. Go up and down the roster. As I have said before, this has become an equal opportunity football team. All of this adds up to a very interesting summer.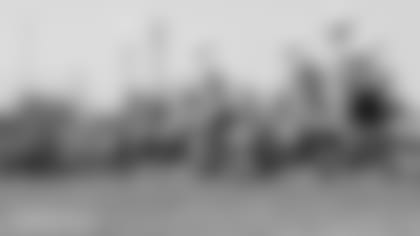 You don't form conclusions in late May. You certainly don't when you're practicing in shorts and helmets. But you can identify athleticism to some degree, just as you can begin gauging things like work ethic and football smarts. Having said that, here are five of the (excluding draft picks) newcomers to this team who, in no specific order, I want to see more of:
CB **Jomal Wiltz**: He spent two seasons on New England's practice squad and never got into a game. But he was impressive enough in workouts to convince Flores he was worth bringing to the Dolphins. It's early, but it already looks like a smart move with Wiltz even spending some time on the first team defense during OTAs. He isn't big (5-10, 190) but he is fast and had a productive career at Iowa State.
CB **Eric Rowe**: Yes, another cornerback and that's positive news for a position of such importance. Like Wiltz, Rowe also played for the Patriots, but he saw significant playing time, getting in 21 games over three seasons and starting 12. A groin injury shelved him for much of the 2018 season, but now he is healthy and comes with a built-in advantage because he knows this defense better than any other player here. "Like second nature to me," he says. It has shown in OTAs with some excellent play. At 6-1, 210 pounds, he definitely has the size you're looking for.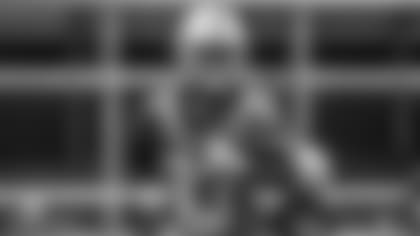 WR **Preston Williams**: This is another one of those wide-open positions and Williams is an intriguing option. Maybe I've noticed him because he is the tallest of the receivers at 6-foot-4 or maybe it's because of the numbers he put up last season at Colorado State, catching 96 passes for 1,345 yards and 14 touchdowns. We have already seen that ability in OTAs, Williams coming up with a nice scoring catch in Wednesday's practice. How he builds on that will have everything to do with his long-term possibilities.
G **Shaq Calhoun**: The toughest positions to judge during OTAs are on both lines because there's no hitting and it's hard to gauge a bunch of big men running around in shorts, even if they seem like they know what they're doing. But Calhoun is an undrafted rookie coming in with excellent credentials from Mississippi State and happens to play a position lacking proven depth. A stat worth noting: In four seasons, Calhoun gave up just three sacks in 1,135 pass blocking attempts. That' pretty good consistency, don't you think? "All I want is a chance," he said Wednesday, "and the rest is up to me."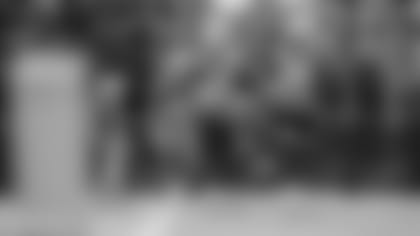 LB **Terrill Hanks**: The Dolphins have a recent history of unearthing some promising undrafted rookie linebackers (see **Mike Hull** and **Chase Allen**) and Hanks comes with a resume impressive enough to justify a long look. Decent size at 6-2, 235-pounds, Hanks had 43 career starts at New Mexico State and some projected that the Miami native could be drafted as high as the fourth round. But a disappointing 40-time at the combine made him available to the Dolphins in the hours following the draft. Hanks has also played some safety and can cover both running backs and tight ends, the type of versatility this coaching staff covets.
And finally, I'm amused these days when I hear coaches today talk about the importance of players asking "why" instead of merely accepting what they're told as fact. "I want my players to know the why," said Flores. "I want my players to believe in what they're doing." I'm amused because it led me to pull out an old Don Shula quote from the early 1980's when he was asked about his players asking why. "What the (bleep) difference does it make?," Shula bellowed. "Just do your job or someone else will." My, how times have changed haven't they?