The first full week of training is complete. There is a scrimmage Saturday at Hard Rock Stadium and the preseason games begin the following Thursday against Atlanta also at Hard Rock Stadium. What do we know now that we didn't a week ago? Plenty.
Let's take a closer look:
That **Ryan Fitzpatrick** has forged ahead of **Josh Rosen** in their **competition for the starting quarterback job**. The situation remains fluid. Having an edge in the first couple of weeks of training camp guarantees very little. But it has been evident so far that Fitzpatrick has shown more of an upside. Stay tuned.
That **Sam Eguavoen** is clearly in the mix for significant playing time at linebacker. One of the summer's pleasant surprises, Equavoen is a former standout in Canada who played at Texas Tech before that. His size has always been an issue – 6-0, 236 – but his productivity this summer has been undeniable.
That **Bobby McCain** sure looks good as the deep centerfielder. One of the big changes this offseason has been the switch of McCain from cornerback to safety. He stands back there play after play, the last line of defense, looking so comfortable. Again, things could change as the preseason continues, but right now the job appears to be his to lose.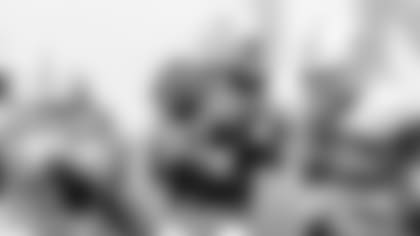 That Brian Flores means what he says when it comes to timeliness and discipline. Everything has literally run like clockwork over the first week. Example: Flores has never been on time for one of his press conferences. He's always been early. You see that same emphasis on punctuality in each practice, the horn blowing and the players racing to their next assignment.
That Flores already has a good feel for the abilities of each of his players. Now he's waiting to see what happens in preseason games. "When the lights go on and we start to play games, some guys are just gamers," he said. "The evaluation up to this point, I know what I see."
That running back **Kalen Ballage** has emerged as one of the promising stories of training camp, the hesitation as a rookie replaced by a full throttle approach. Ballage may not beat out **Kenyan Drake** for the starting job, but he's going to have an important role in this offense.
That **Albert Wilson** is getting closer and closer to full return, now alternating days of practice. He looks good. Says he feels good. All very promising. But until he takes the next step, absorbing hits in full team drills, we won't know for sure where he is in his rehabilitation.
That you don't want to overlook **Nick O'Leary** at tight end. He has been perhaps the most consistent of the tight ends both from a catching and blocking standpoint. O'Leary was a favorite of the last coaching staff and appears to have a similar standing with the new one. We may also see him lined up some at H-back.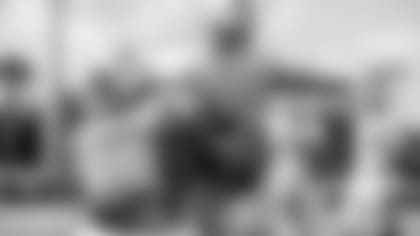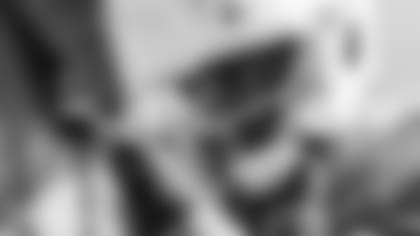 That rookie fullback **Chandler Cox** is one tough hombre to bring down.
That **Jakeem Grant** is just about 100 percent. If the heal injury from a season ago has caused him to lose a step, it's a very small step indeed. He can still flat out fly.
That second-year linebacker **Jerome Baker** has a real chance to be a three down player on this defense.
That **T.J. McDonald** is going to try and cause major disruption close to the line of scrimmage, a byproduct of having McCain in the deepest part of the field.
That **Xavien Howard** continues to be Xavien Howard, which means awfully good.
And finally, that if we've learned this much in just one week, think of what we might learn in Week 2.