A big reason the Dolphins find themselves with a 4-2 record after six games has been the ability of the defense to create turnovers, particularly in the red zone.
He was at it again Sunday against the Chicago Bears when he recovered a fumble at the Dolphins 1-yard line and later forced a fumble, though that one was around midfield. The previous week at Cincinnati, it was Alonso who was right there on the spot to snag an interception inside the Dolphins 5-yard line after safety **Reshad Jones** deflected a pass.
To say Alonso has been a playmaker for the Dolphins defense in 2018 would be quite the understatement. It might be more accurate to say he's been a big-play machine.
"He's been outstanding this year," Head Coach Adam Gase said. "It's been fun to watch him. The last two weeks have been huge plays for us at critical times. Picking that ball off against Cincinnati, that was a great job. He saw that ball thrown, he turned, he ran and the ball gets tipped up and he's there to make a play. A lot of guys don't do that. They just turn to see what happens. In this last game, he gets the ball out at the right time. He's one of those guys in there. I think he's setting a tempo for the rest of those guys."
Now in his third year with the Dolphins, Alonso has again become the kind of playmaker he was when he helped the team earn a playoff spot in 2016 after coming over in a trade with the Philadelphia Eagles.
"I come into the year with the same mentality, same mind-set every year," Alonso said. "I'm trying to help my team win, and obviously one of the best ways to help your team win is takeaways."
Through the first six weeks of the 2018 season, the Dolphins lead the NFL in interceptions with 11, and Alonso has two of those — against the Tennessee Titans in the opener and the one against the Bengals in Week 5.
Alonso also had three forced fumbles through six weeks. The only players around the NFL with more were Khalil Mack and J.J. Watt, who both have four.
Alonso is one of only three players in the league with at least two interceptions and two forced fumbles.
Oh, and Alonso is second in the NFL in total tackles with 61, only one behind Indianapolis Colts rookie linebacker Darius Leonard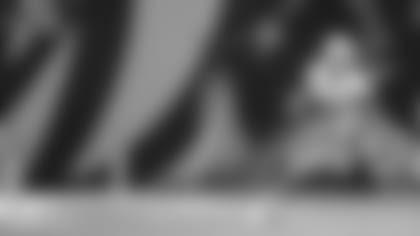 "I love the fact that he's making as many plays as he has," Gase said, "and I feel like he's trying to be one of the guys on defense that's making plays and being a game changer."
Alonso finished with 115 tackles each of his first two seasons with the Dolphins, leading the team in 2016 and finishing second behind safety Reshad Jones last year, but there was a clear difference in terms of big plays.
In 2017, Alonso had two forced fumbles and a sack. In 2016, he had four fumble recoveries, one forced fumble and two interceptions, including his famous game-winning pick-six against the San Diego Chargers during the Dolphins' six-game winning streak that led to the playoff berth.
Let's also not forget that Alonso also had demonstrated that kind of big-play ability when he first got to the NFL as a second-round pick of the Buffalo Bills in 2013. In his rookie year, Alonso had finished third in the league in total tackles while recording four interceptions, two sacks, two fumble recoveries and one forced fumble.
For Alonso, the key to making big plays always has been to simply never stop running to the ball.
As an example, he pointed to his pick against Cincinnati.
"The one I had (in the Cincinnati) game was all running to the ball and I gotta give credit to my dog, Reshad Jones," he said. "Obviously he made the play. I just was doing what we do, run to the ball. That's why you gotta run to the ball. That's gotta be the easiest pick of my career right there.
"Just right there in the bread basket. I don't know about the return skills, but that's why you run to the ball."
But why the rebound in big plays?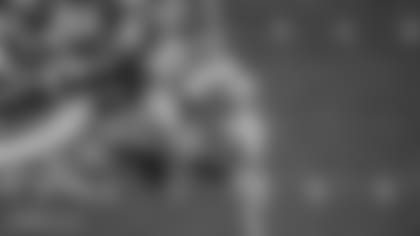 Defensive coordinator Matt Burke pointed to a couple of factors, among them being fully healthy going to training camp and having a more stable set of teammates at linebacker.
"Kiko has been playing well for us," Burke said. "I would say last year … I'm not sure if he was as comfortable in a big-picture thing. He was flopping some positions. The guys around him, he had some new faces. He was dealing with some residual injuries with the hand thing from the year before and those sorts of things. I feel like a lot of that stuff he's kind of put behind him. He's kind of had, at least with Raekwon (McMillan) in particular, they've been working together throughout the whole offseason as sort of a unit and with Chase (Allen) and 'Bake' (Jerome Baker) and some of those guys we've been working in. I think there's just been that longer familiarity and comfort level with those guys and what they're doing together as a unit. He's probably a little bit healthier coming into it.
"I felt like he had a pretty good season our first year here (2016) as well. He obviously had a lot of production for us. I think he's probably just getting back to those flying-around ways. He's covered a lot of ground on the field. He's going sideline to sideline and getting to the ball a lot and showing up. I think he's probably just feeling healthier and feeling a little bit more comfortable with everything that's going on around him."
Burke then used a backhanded compliment to describe one of Alonso's strengths, along with hustle, as a linebacker.
"I think he's self-driven," Burke said. "Kiko, he's sneaky … I don't know how to word that. He's stupid like a fox. When you talk to him, sometimes he seems goofy and aloof and you guys (in the media) are around him and have spent some time around him, but he's really smart and he's really dedicated to preparing. When you walk by that linebacker room at all times of the day and night, off days, and he's in there watching tape. He doesn't really talk about it. He's kind of a goofy personality to some extent but he's a committed preparer. He probably watches more film than anybody on our defense, I would say. So I don't think it's anything about getting him to play his best. I think he's committed to doing that. He takes pride in it. Like I said, I think for him it's a level of comfort with the people around him and with his body and being physically healthy. I think he's kind of in a flow right now, in a rhythm."
At 28 and in his sixth NFL season, Alonso is the old man at linebacker for the Dolphins.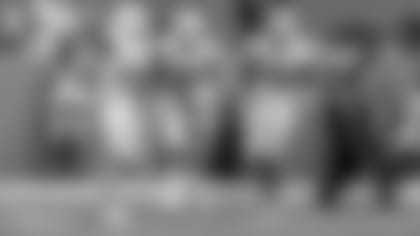 His starting partners at the position include a rookie (Baker) and a second-year player who's pretty much a rookie (McMillan) because he was on injured reserve all of last season. And the oldest player among the backups is Stephone Anthony, who turned 26 in July.
Alonso has played the role of mentor for Baker and McMillan, going as far as trying to teach them a little Spanish, but he mostly wants to lead by example.
"I'm trying to help them," Alonso said. "I'm not trying to put too much just because I know when I was a rookie, I felt best when I was kind of just going and not thinking. Regardless of where you are, the more you think the slower you play. Sometimes here and there, maybe in a game, I see something and I can notify my teammates and I've seen a lot more ball than them. I felt like show them what people do, just all kinds of stuff. At the end of the day, I just want those guys to play fast and I think they're doing that."
Without question, Alonso is playing fast these days. And it's been paying off.
"I think he sets the tempo for everything," Gase said. "He doesn't say much, but the way he operates and the way he goes about it on a daily basis, it's really impressive. He's a pro. He prepares the right way, he practices the right way. Whatever he has on game day, he gives it all."