Like all Dolphins rookies, linebacker Mike McCray was given a nickname by one of his coaches during the spring. They called him "Uncle Mike."
The reason was that McCray was the oldest member of the University of Michigan linebacker corps last season when he was a fifth-year senior.
McCray has had a different nickname in recent years, and it's one he wouldn't mind hearing again in the NFL: Big Play McCray.
"I got that in high school," McCray said. "My high school teammates gave it to me. I just stuck with it and it kind of carried over in college. Hopefully it can carry over to here now."
For sure, McCray made some big plays in his final two seasons at Michigan, recording 29.5 tackles for loss, nine sacks, two interceptions and three forced fumbles during that time.
He earned honorable mention All-Big Ten recognition each of those two seasons.
McCray began graduate school at Michigan last season after choosing to return for a fifth season instead of heading to the NFL.
"I feel like I needed to work on some things," McCray said. "For me, I was the oldest guy on the team and I felt I had a duty to go back and just teach some of the guys that were around me, especially the linebacker group because they were really young in that room. For me to go back, I wouldn't take it back for anything. I became a captain. That was great as well. The biggest thing was just working on my game."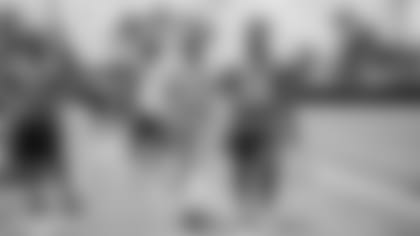 As a member of the Michigan program, McCray had the opportunity to meet Dolphins owner Stephen Ross during Ross' frequent visits to his alma mater. McCray even got a phone call from Ross welcoming him to the organization after he signed with the Dolphins as a rookie free agent.
That McCray ended up at Michigan in the first place was somewhat of a surprise, considering his father had been a captain at arch-rival Ohio State some 30 years earlier.
"During the recruiting process, Michigan just felt like the best spot for me," the younger McCray said. "I didn't have a Ohio State offer until after I committed to Michigan. They missed out, I guess, but Michigan was the best place for me.
"All five years he was rooting for Michigan. But after our bowl game this year he started talking trash about Michigan, so now he's back for Ohio State. I've got my fiancée and my mom on my side, so that's all that matters."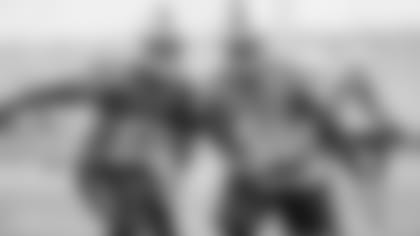 After the end of his playing days at Michigan, McCray lined up at middle linebacker for the North team in the 2018 Reese's Senior Bowl and finished with five tackles and two pass breakups. That was followed by his participation at the scouting combine in Indianapolis.
"It was a great process," McCray said. "From the time I left from the (Michigan) bowl game to now. Went to go train and had a good time, met some new friends that I talk to almost every day now. Took it all in, the combine, Pro Day, all of it. Just had fun with it and give it all I had. The draft came, didn't get drafted, but with the support of my family, my fiancée, my mom and my dad, they were all there by my side. Kept me upbeat, 'You got your chance, just go out there and do what you do and have fun.' I'm just thankful for the opportunity."
McCray didn't even mind the good-natured ribbing this spring that was the result of his "Uncle Mike" nickname. He's still got time to bring back his old moniker.