Highlights and observations from the third training camp practice at the Baptist Health Training Facility at Nova Southeastern University:
Linebacker **Kiko Alonso** dove to break up a swing pass intended for running back Frank Gore coming out of the backfield.
Linebacker **Chase Allen** had his second interception of training camp.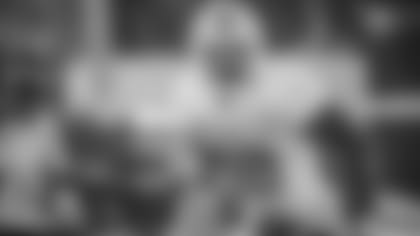 Wide receiver **Leonte Carroo** caught passes from **David Fales** on consecutive plays, including a nice slant.
The Dolphins did some kickoff coverage drills and used their five specialists to simulate the role of returner — **John Denney**, **Matt Haack**, **Jason Sanders**, **Greg Joseph** and Gravelle.
The Dolphins did one-on-one coverage drills with cornerbacks guarding wide receivers, and safeties and linebackers guarding running backs and tight ends.
Howard had a tremendous pass breakup on a long pass throw by Tannehill for **DeVante Parker**.
Fitzpatrick had a second would-be sack after fighting through blocks at the line of scrimmage.