General Manager **Chris Grier** and new Head Coach **Brian Flores** will lead the Dolphins contingent into Indianapolis this week for the 2019 scouting combine sharing the same vision for what kind of players they want to add to the organization and how to go about doing it.
Grier said one reason the Dolphins hired Flores — though it was far from the only one — was that the two have a lot of the same ideas when it comes to putting together a winning organization. The first few weeks working together have only reinforced that notion.
The two of them believe in a total team effort, and it'll be the same way in Indianapolis.
"It's a collaborative effort between the personnel department and the coaching staff," Flores said when he and Grier were guests on The Audible. "The scouts have been out and hours and hours and hours of time out on the road this fall, so they have a really good feel for the players that are going to be in this upcoming draft. For us, we've got to lean on those guys and their expertise. Again, it's a team. We work as a team, as a personnel staff, as a coaching staff, really as an organization to try to get the right players into the building."
As it does every year, the combine will bring together more than 300 of the top prospects available in the draft, and NFL teams will get the chance to interview those players, give them a medical check-up and watch them perform in on-the-field drills, such as the 40-yard dash, the three-cone drill and the vertical jump.
For Grier, though, the biggest value of the combine is getting the chance to interview prospects.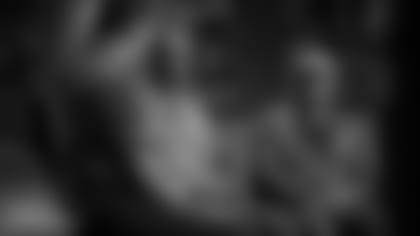 "You've heard me say it a million times, it's the old 'Parcellism,' it's the underwear Olympics," Grier said. "People fall in love with guys that work out well in shorts when no one is hitting them. So you fall in love. So for me, yeah, the 40 is nice, it brings all the attention, everyone wants to see it. But for me, it's the interview process. That's very important for us to make sure you get the right types of person in the organization and find out their level of maturity, intelligence in terms of football and just how they interact with people. The hard part today with kids is everyone is on their cell phones and no one knows how to communicate with people. To me, it's always interesting when players come in and they meet Brian and then Dan Marino. They walk in and guys don't know Dan Marino and I'm like, I don't know if this guy knows football. I really enjoy the interview process."
It's been less than a month since Flores became the 13th head coach in Dolphins history, and he's been busy since then assembling his coaching staff and then evaluating the roster he inherited.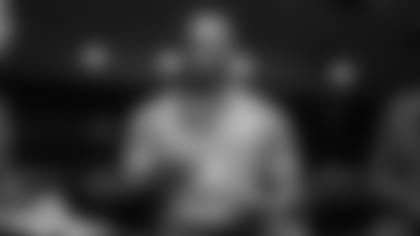 That's the first step of what figures to be a busy offseason, where the combine will be followed by free agency, more pre-draft work, the start of the offseason program April 1, and the 2019 draft later that month.
Through every step, Flores and Grier will be working together toward a common goal.
"It's constant communication," Flores said. "Chris and I, we've talked about that and we're kind of aligned in that way. We basically talk four, five times a day just about all the things we've talked about — combine, free agency to draft. There's a lot going on right now. But communication is the big key and I talked about that with the staff as well. Any issues that arise, if we don't head them off — and they will arise, whether it's disagreement about a player, really any issue — we have to be able to talk about them and really talk through so we make the correct decision and do what's best for the Miami Dolphins. So communication is the big thing for us, at least in my opinion."