INDIANAPOLIS – New Dolphins Head Coach Brian Flores has a lot of fans and friends at the 2019 NFL scouting combine.
Thomas Dimitroff, Bill O'Brien and Matt Patricia all worked with Flores at different stages of his NFL career as they made their own way to becoming general manager of the Atlanta Falcons and head coaches of the Houston Texans and Detroit Lions, respectively.
All three of them expressed their affection for Flores, but more importantly praised his work in every capacity.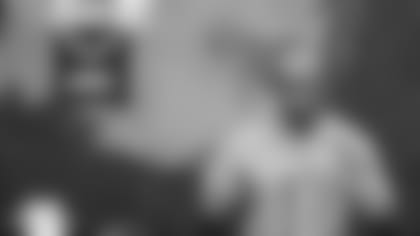 "He was a top-notch person, top-notch character," said Dimitroff, who was New England's director of college scouting when Flores began his NFL journey as a scouting assistant in 2004. "Very smart. Acutely aware. It's one of the things I remember. Handled himself with professionalism.
"He was very focused. He wasn't a young guy that came in we were trying to get on the straight and narrow. I thought he had a real strong grasp of being on the straight and narrow early on."
O'Brien was an assistant coach on Belichick's staff alongside Flores from 2008-11, and in 2010 O'Brien was the quarterbacks coach while Flores was an offensive assistant.
"First of all, he's a great friend of mine," O'Brien said while speaking at the combine. "Tremendous amount of respect for him. Brian was a scout and Brian wanted to be a coach. So, Bill moved him over to the offensive side, first he was on special teams, then moved him to the offensive side and he worked with me for a while, and then he wanted to be on defense. He had that type of drive to be a defensive assistant coach, so Bill moved him over to defense. And in every role that he had in New England when I was there and obviously after I was there he did a great job. He's a very bright guy. He's a very hard-working guy. The players really respect him. He's the same guy every day. He's not an up-and-down guy. He's got a good demeanor. He can adjust on the fly. He'll do a great job in Miami."
Before taking over as head coach of the Lions, Patricia was defensive coordinator of the Patriots from 2012-17, and Flores was his safeties coach and linebackers coach.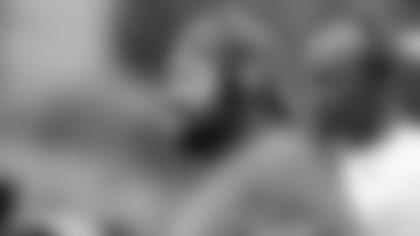 Flores replaced Patricia in the role of Patriots defensive signal-caller last season.
"He's really smart," Patricia said. "He's a hard worker. He's a great guy. He really relates to the players outstandingly and to people in general. He's got a great mannerism about him. Just a good person."
It was with Dimitroff that Flores got the chance to make his first impression as he pursued a football career after his playing days at Boston College were over.
It clearly was a great first impression.
"He showed from very beginning and you look all the way back not only with his time at New England as a young personnel person, but also coming through the ranks and you look back into his background at Boston College, he was always one of those guys that was striving and achieving and going for it," Dimitroff said. "I don't mean that in a cliché way, he was just pushing himself and it was very apparent, those people you can see. There's something special about them."
The Dolphins will not face the Lions, Texans or Falcons in Flores' first season as head coach.
Dimitroff did get the chance to see Flores at the scouting combine Wednesday morning.
"I just got a chance to see him for the first time in the hall a little bit earlier and gave him a big hug," Dimitroff said. "I tell him, like so many of the other guys, you're on the AFC side of it and I'm on the NFC, we can have a really good bond. Let's continue to work together."