Miami Dolphins (0-2) vs. Baltimore Ravens (3-0)
SITE: Hard Rock Stadium, Miami Gardens, Fla.
TV: In Miami-Fort Lauderdale, WFOR-TV (CBS 4); in Fort Myers, WBBH-TV; in West Palm Beach, WTVX-CW; in Orlando, WDRQ
TV ANNOUNCERS: Dick Stockton, play-by-play; Bob Griese, analysis; Nat Moore, analysis; Kim Bokamper, sideline
TV REPLAY: NFL Network, Sunday, Aug. 26 at 4 a.m.; Monday, Aug. 27 at 10 a.m.
RADIO: Dolphins Radio Network, KISS 99.9 FM, WQAM 560 AM, WQBA 1140 AM (Spanish)
RADIO ANNOUNCERS: Jimmy Cefalo, play-by-play; Joe Rose, analysis; Roly Martin, play-by-play (Spanish); Eduardo Martell, analysis (Spanish)
NFL GAME PASS: Fans can watch live out-of-market preseason games and replays of every game as part of the **NFL Game Pass package**.
SERIES RECORD: Baltimore leads 1-0
AT MIAMI: Ravens lead 1-0
AT BALTIMORE: Teams have never met
LAST MEETING: 2017 at Miami; Ravens 31, Dolphins 7
SERIES TREND: The teams faced each other in the preseason for the first time in the second full weekend of the 2017 preseason, and the game marked the first time that quarterback Jay Cutler appeared in a Dolphins uniform. The Dolphins took the lead in that game on an 11-yard touchdown run by Senorise Perry in the second quarter. Cornerbacks Xavien Howard and Cordrea Tankersley each had an interception for the Dolphins.
HISTORY LESSON: The Dolphins have won three of their last four penultimate preseason games, always recognized as the most important game of the preseason. The Dolphins defeated Dallas in 2014 (25-20), and Atlanta in 2015 (13-9) and 2016 (17-6), before losing at Philadelphia (38-31) last summer.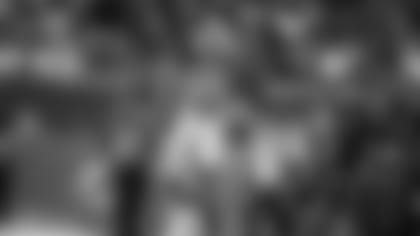 BALTIMORE'S 2017 REGULAR SEASON RECORD: 9-7 (no playoffs)
BALTIMORE'S 2018 PRESEASON RECORD: 3-0
LAST WEEK: Won 20-19 at Indianapolis
OVERVIEW: The Ravens have won their past 11 preseason games, dating back to the 2016 season, but they're hoping for more success in the regular season — more specifically a return to the playoffs after a three-year absence. Baltimore came agonizingly close last season, as the Ravens were knocked out of playoff contention when the Cincinnati Bengals converted a fourth-and-12 with a 49-yard touchdown pass in the final minute of their season finale at M&T Bank Stadium. The Ravens return the same nucleus from the team that went 9-7 in 2017 and defeated the Dolphins in a Thursday night game at Baltimore. The only changes of note all occurred on offense, with the additions of veteran wide receivers Michael Crabtree, Willie Snead IV and John Brown, and the selections in the 2018 NFL draft of quarterback Lamar Jackson, massive offensive tackle Orlando Brown Jr., and tight ends Hayden Hurst and Mark Andrews. As is often the case in Baltimore, it's the defense that should lead the way in 2018. It's a group led by veterans Terrell Suggs at outside linebacker and Eric Weddle at safety. Suggs led the team with 11 sacks last season and earned his seventh Pro Bowl invitation in 15 NFL seasons. Weddle led the team with six interceptions, giving him 10 in two seasons with the Ravens.
KEY NEW FACES: TE Hayden Hurst (draft-1st round), QB Lamar Jackson (draft-1st), TE Mark Andrews (draft-3rd), WR John Brown (Arizona), WR Willie Snead IV (New Orleans), WR Michael Crabtree (Oakland), QB Robert Griffin III
KEY VETERANS GONE: WR Mike Wallace, TE Ben Watson, WR Jeremy Maclin, C Ryan Jensen