The Dolphins have another member on the NFL 100 All-Time Team.
Dan Marino became the fourth Dolphins Hall of Famer named to the team when the NFL Network concluded the unveiling of the NFL 100 All-Time Team with the quarterbacks.
Marino, who set a slew of NFL records during an NFL career that ended with him inducted into the Pro Football Hall of Fame in 2005, was among the 10 quarterbacks selected.
"I always thought sort of that classic throwing motion," analyst Cris Collinsworth said on NFL Network on Friday. "There was very little arm. It was just from the hip. But maybe the quickest release we've ever seen in the game."
In 17 seasons (1983-99) with the Dolphins, Marino earned a Pro Bowl invitation nine times, was the NFL MVP in 1984 and was named the NFL Man of the Year in 1998.
He led the NFL in passing yards five times and set single-season records in all the major passing categories (yards, touchdowns, completions, attempts) in that magical 1984 season.
"He could throw flat-footed to almost any point on the field," New England coach Bill Belichick said as part of the NFL 100 show. "He was a pretty easy guy to pass-protect for because he didn't need much space to throw the ball. His passing, his statistics and production … just phenomenal. Did it with a lot of different receivers, tight ends, backs. He could throw the ball to anybody."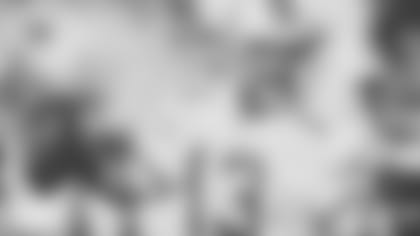 Marino joined Dolphins Hall of Famers Don Shula, Dwight Stephenson and Paul Warfield on the NFL 100 All-Time Team.
Shula, the winningest coach in NFL history, guided the Dolphins from 1970-95 and oversaw the only perfect team in league history. That team, the 1972 Dolphins, was selected as the Greatest Team of All Time.
Shula was a four-time NFL Coach of the Year who was able to win with different styles at different times.
Warfield helped Shula win his two Super Bowl titles in 1972 and 1973 as the deep threat in the Dolphins passing game.
He averaged a remarkable 21.5 yards in his five seasons with Miami, and put up an 20.1 overall figure during his 13-year NFL career, which culminated with his induction into the Pro Football Hall of Fame in 1983.
Stephenson made the Pro Bowl five times in eight NFL seasons (1980-87) and was selected to the All-Decade Team of the 1980s. He was inducted into the Hall of Fame in 1998.