**Daniel Kilgore** didn't get much of a chance to make a major impact in his first year with the Dolphins, but his season of transition left him wanting more.
He's back, healthy and ready to resume his role as the anchor of the offensive line, this time as the oldest member of the offensive line.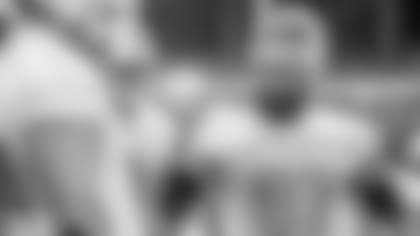 "This is my second team and I've been through six head coaches and a bunch of offensive coordinators," Kilgore said. "Every year has been different for me. The biggest thing is that I'm the oldest in the room, which is new to me. These guys are young, they are eager to come to work no matter what they ask us to do, what position. Guys are jumping in and doing a good job of working every day."
Kilgore, who is 31, became the oldest offensive lineman on the team when the Dolphins released guard Josh Sitton in the offseason. The second-oldest member of the offensive line is newly signed **Jordan Mills**, who is 28.
Kilgore said becoming the elder statesman is not going to change how he prepares.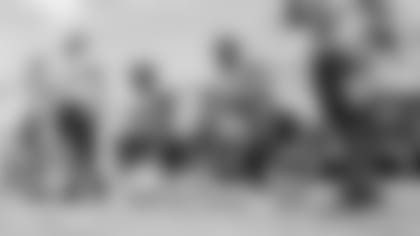 "I'm usually the first one in and the last one out anyways," he said. "Being older takes a lot of time to heal the body. I sit a little bit longer in the hot tub and cold tub but nothing changes for me. I come to work ready to get better. I've been fortunate to be in this business for nine years and I'm still learning. This is my career and there is still room to grow for everything that I do.
"There's always competition at my spot. Always. You know just as well as I do that they are looking for younger and cheaper guys. (laughter) So there is always competition and if you don't feel there is competition, then you're in the wrong spot. For me it's always, there might not be a guy rotating with me but I'm competing with myself. There is competition across (from me) lining up to the ball. We've got one of the best defensive lines and that's my competition. I'm fighting against them every day. I'm fighting to get better with my offensive line. Competition, there are all kind of phases of it. It's not just position battles or anything like that. Everybody has got their own ways."
Kilgore admitted the 2018 season was frustrating, though he did point out some positive aspects.
"It was difficult, I will say that," Kilgore said. "It was the first time, spending seven years out west in the Bay area, there were a lot of nuances to everything and moving my family across the country. It was difficult but this is home now. I love South Florida. My wife and I love it and we love the fans here. This is a top notch, one of the best organizations you could ever work for in the National Football League. I've just enjoyed my time. Each and every day I come to work, I enjoy it."