Two weeks before the main event, the Dolphins Cancer Challenge was back in Aventura on Friday for the fifth annual DCC Celebrity Golf Tournament.
The event, presented by Moss Construction, brought together Dolphins players and officials, golf enthusiasts, but above all cancer fighters.
As always, 100 percent of the funds raised by the DCC Celebrity Golf Tournament are earmarked for the University of Miami's Sylvester Comprehensive Cancer Center.
"To me it's such a huge issue," said punter Matt Haack, who apparently is one of the best golfers on the Dolphins roster. "Everyone probably has some sort of personal connection to it, whether it's family member, friend. One of my best friends back in second grade passed away from leukemia, so it's something that hits home with me."
As defensive tackle John Jenkins and others pointed out, pretty much everybody is connected one way or another to someone who has been afflicted with cancer.
Jenkins has been practicing his swing at Top Golf, but didn't feel quite ready for the challenge of a tournament, so as the round of golf began he was planning on just watching others play.
"I'm here for moral support, so I've got to practice," Jenkins said. "See what I'm going against, then next time I'll be ready. It's not the easy way out, it's the smart way."
The important thing for Jenkins was doing his part to promote the fight against cancer.
It was the same reason Head Coach Brian Flores came out to address the participants before the scramble round began, just as he did last year only days after he had been hired by the Dolphins.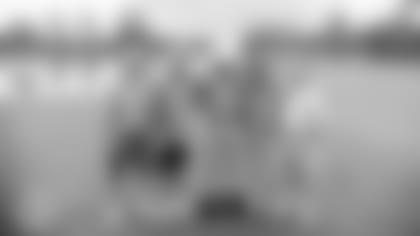 "I left draft meetings to come to this event," said Flores, whose mother died of cancer last year. "To me, I'm here for something that's much more important than who the Dolphins select in the draft. I'm here because I'm in support of fighting cancer. This is a great event.
"I don't have a lot of time, but I'm going to make time to come and spend time with you guys. I'm not golfing today, just so everybody knows. I'm not a big golfer. But I just wanted to come and show my support."
The Dolphins Cancer Challenge is celebrating its 10th anniversary, with the main bike-riding event and 5k scheduled for Feb. 29 starting at various spots around South Florida but all ending at Hard Rock Stadium.
This 10th edition already has raised more than $3 million for Sylvester, bringing the overall total to almost $33 million.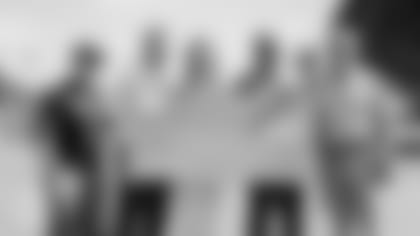 "This event, the whole Dolphins Chancer Challenge has provided more than ($32 million) to Sylvester for our research," said Dr. Jerry Goodwin, the chief medical officer at Sylvester. "And today that makes a difference right away. We're finding cures all of the time and things are going from the cancer laboratory to actually curing patients faster than ever before and really making an impact. This event has been all about community, all about raising money.
"The biggest thing that's happening right now is the excitement about immunotherapy really helping the body's immune system to reject the cancers. We're curing more patients with lung cancer finally than ever before and just making big dents in the death rate for melanoma, for lung cancer, for cancer in general. There's huge things happening in cancer research. This money makes a big, big difference."
Other than Jenkins and Haack, current Dolphins on hand for the event Friday included quarterback Jake Rudock and linebacker Trent Harris, and the long list of alumni featured Dan Marino, Lorenzo Hampton, Bob Brudzinski and Vernon Carey.
Nat Moore, the Dolphins senior vice president of special projects and alumni relations, reflected on the origins of the Dolphins Cancer Challenge. The event was launched in 2010 while former Dolphins tight end and longtime radio voice Jim Mandich was fighting bile duct cancer, which took his life in 2011.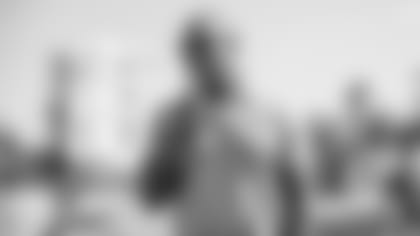 "When I think back 10 years ago when we first got together and thought about doing something of this magnitude, it was with the legendary and great Jim Mandich with us, who was really having his bout with cancer at that point in time," Moore said. "It was something that was important to him when we partnered up with UM Sylvester Cancer Center. He could have gone anywhere in the world to get treated for cancer. But he chose Sylvester. He wanted to have a great cancer center right here in our backyard.
"(Current players) don't know that much about Jim Mandich. They have heard of him, but for them to see the love of the guys that played with him or the guys that knew him when he was a broadcaster doing Dolphins radio they realized what a brotherhood this is and how we support each other, but even more so how much we really care about South Florida."
For anyone interested, there's still time to register for the Dolphins Cancer Challenge main event, bike ride or 5K walk, at dolphinscancerchallenge.com.