During Super Bowl week, the Miami Dolphins will be honored as NFL champions when it comes to promoting diversity.
The Fritz Pollard Alliance will be holding the 15th annual Johnnie L. Cochran Salute to Excellence Awards at the Greater Fort Lauderdale/Broward County Convention Center on Thursday, and the Dolphins will be receiving the Paul J. Tagliabue Award honoring industry leaders for diversity.
"First of all, we're looking for extraordinary leadership and bold steps to advance diversity," said Rod Graves, the executive director of the Fritz Pollard Alliance. "The Miami Dolphins have certainly qualified in that area. We really choose to recognize them for the extraordinary leadership that they've taken to advance diversity on both of those fronts. They are the league's foremost leaders when it comes to the subject of diversity of leadership. It's clear to me that Stephen Ross, Tom Garfinkel, Chris Grier and Brian Flores have made diversity a priority."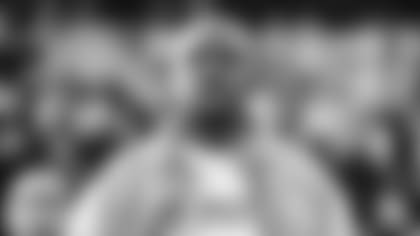 But Graves says the organization's dedication goes far beyond just leadership and diversity.
As an example, Graves points to Football UNITES, the Dolphins' initiative to "level the playing field through the power of teamwork to inspire a healthier, more educated and united South Florida community. We believe it is important to be inclusive of the diversity and aware of the intersections that make up South Florida, uniting groups of different races, genders, sexual orientations, identities, abilities and faith around the power of football."
For its part, the Fritz Pollard Alliance's mission statement, per its website, is to champion diversity in the National Football League through education and providing its membership with resources that will help them succeed at every level of the game.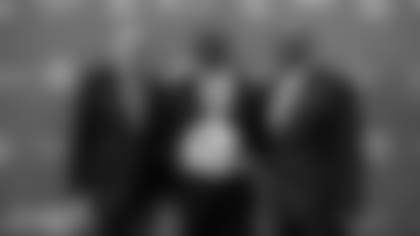 "When you look at (the Dolphins') ownership group, when you look at when they've done throughout the organization, and then beyond that they've created programs like the Football Unites that, to me, they've gone beyond just making diversity of leadership a priority," said Graves, who's in his first year as executive director of the FPA after a 37-year career in the NFL as a scout and executive. "But they've integrated programs and weaved into their culture the apparatus for continuing to promote diversity and diverse ideas. I think that is tremendous.
"No question they are the model franchise for the National Football League. I think it's clear that the organization embraces diversity based on what we believe are strong what I call modern-day principles of success. Those three are first that they certainly believe that the game is accessible to everyone who has the tools to succeed in the National Football League. Secondly, it's clear that they believe that diversity adds to a rich organizational culture. And I think that third element of modern-day success, as I call it, is that they understand that diverse input can often lead to better decisions and better outcomes."
Garfinkel will be receiving the award on behalf of the Dolphins on Thursday.
Other awards to be handed out will be the Dan Rooney Lifetime Achievement Award to Richard Lapchick, PhD Endowed Chair and Director, The Institute for Diversity and Ethics in Sport; the Salute to Excellence Awards to Troy Vincent, NFL Executive Vice President (and former Dolphins cornerback), to Paraag Marathe, President of 49ers Enterprises and Executive Vice President of Football Operations, and to City Furniture; and the Fritz Pollard Trophy to University of Tennessee offensive lineman Trey Smith.
The Paul Tagliabue Award that the Dolphins will receive is named after the former NFL commissioner, who served in that capacity from 1989-2006 and was named to the 2020 Hall of Fame Centennial Class.
"This award in the name of Paul Tagliabue gives it added significance because of the work that Paul Tagliabue initiated to bring light to the issue surrounding diversity and his leadership when it comes to the creation of the Rooney Rule," Graves said. "Really, Commissioner Tagliabue represents not only the efforts of Art Rooney, but the efforts of Commissioner (Roger) Goodell and his current staff. It's really about focusing on an area in the National Football League that deserves high attention, which it's receiving today. Commissioner Tagliabue sought to really formalize some of the initiatives that we're currently working under today, but he opened the door for us not only to focus in that area but to do more.
"And I think this is where Miami comes in. We're looking for extraordinary leaders and I applaud Stephen Ross and Tom Garfinkel for recognizing the voices of all stakeholders, and it's a powerful statement to say that the game belongs to everyone. No one has done that better than the Miami Dolphins."