Bob Kuechenberg, one of the most durable and effective offensive linemen in Dolphins history, has passed away. 
He died this weekend at the age of 71.
Kuechenberg was one of the biggest free agent finds in team history and a key member of the Dolphins' Super Bowl teams of the 1970s. He started 41 of 42 games when the Dolphins made three consecutive trips to the Super Bowl, winning the title for the 1972 and 1973 seasons.
Kuechenberg was inducted into the Dolphin Honor Roll in 1995 during halftime of a 13-6 Dolphins victory against the Kansas City Chiefs, was a member of the Dolphins' 50th Season All-Time Team and Silver Anniversary Team, and was a finalist for induction into the Pro Football Hall of Fame eight consecutive years (2002-09).
Kuechenberg had a 14-year playing career with the Dolphins, tied for the second-highest total in franchise history behind only Hall of Famer Dan Marino's 17 and the highest total for an offensive lineman. He also appeared in the most playoff games of any Dolphins player, 19.
Kuechenberg held the record for most games played for the Dolphins for more than a decade before it was broken by Marino. Kuechenberg now is fourth on the team's all-time list with his 194 games, behind only Marino (242), current long-snapper John Denney (224) and Hall of Fame defensive end Jason Taylor (204).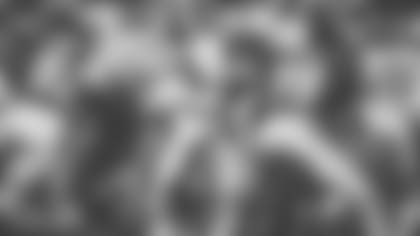 From 1970-83, Kuechenberg played in all but five games.
With 176 career starts, Kuechenberg ranks third in Dolphins history behind Marino (240) and Taylor (186).
Kuechenberg wasn't only durable, he was very productive.
He was named to the Pro Bowl six times, tied for third-highest total in Dolphins history. Kuechenberg was recognized for his play in the 1974, 1975, 1977, 1978, 1982 and 1983 seasons. He was named first-team AP All-Pro in 1978.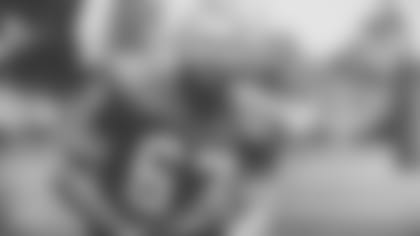 After playing on both the offensive and defensive lines at the University of Notre Dame, Kuechenberg was selected by the Philadelphia Eagles in the fourth round of the 1969 NFL Draft but spent that season playing semi-pro football with the Chicago Owls before signing with the Dolphins in 1970.
It didn't take him long to make an impact in Miami, as he started five games at left guard in his first season with the Dolphins.
During his time with the Dolphins, Kuechenberg helped the team produce an overall record of 152-61-2 (.712), with four Super Bowl appearances.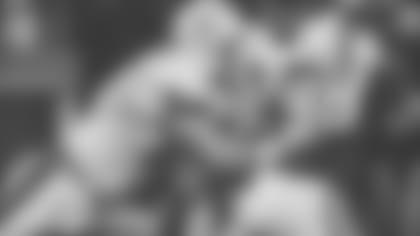 Kuechenberg played a key role on an offensive line that in 1972 helped running backs Larry Csonka (1,117) and Mercury Morris (1,000) each rush for 1,000 or more yards, becoming the first, and one of only two, NFL running back tandems to gain 1,000 or more yards each in a 14-game regular season.
While he played mostly left guard during his career, Kuechenberg spent a good portion of 1978 (when he made the Pro Bowl) and 1979 at left tackle. For the last 10 years of his career he also served as Miami's long snapper.
Kuechenberg was effective until the day he retired, with his last Pro Bowl appearance coming in his final season in 1983 when he lined up in front of Marino.