Kenyan Drake calls it his great escape.
When he needs some down time to get away from football, he can always find it at the Boys and Girls Club.
It's pretty easy to see why it's such a thrill for the kids there to be able to interact with an NFL player — and a budding star to boot — but there's a deeper meaning for Drake.
"Coming here to the Boys & Girls is kind of like my getaway from everything that's going on around me because the innocence of the kids is a real blessing," he told WFOR-TV for a halftime feature airing during the telecast of the Dolphins-Ravens game Saturday night. "I love it."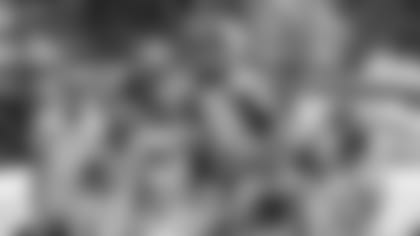 Drake's appearance at the Boys & Girls wasn't a gimmick for a television feature, far from it.
He's a regular visitor and last year put the Boys & Girls Club logo on his cleats for the Dec. 3 game against the Denver Broncos when players were allowed to promote a cause for the My Cleats My Cause campaign.
Later that month, he earned the NFLPA Community Hero award for Week 16 after putting together a holiday visit at the Boys & Girls Club in Broward County.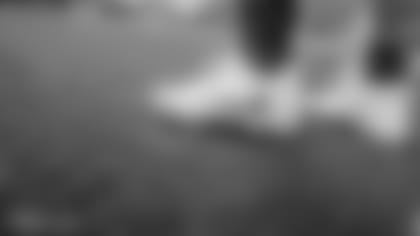 "It's a very humbling award and an honor to be named Community MVP for Week 16," Drake said. "I appreciate the recognition, and I just want to be a positive influence for the kids that attend Boys & Girls Clubs — not just in South Florida, but all across the country."
Perhaps it was just coincidence, but Drake had the first 100-yard rushing performance of his NFL career in that game against Denver, finishing with 120 yards on 23 carries, one of them producing a 42-yard touchdown.
It was the third start of Drake's career, which began when the Dolphins selected him in the third round of the 2016 NFL draft, and that performance began a season-ending stretch where Drake rushed for a league-high 444 yards over the final five weeks.
Put another way, it's safe to say that Denver game, the one with the Boys & Girls Club cleats, established Drake as a running back on the rise capable of carrying the load.
"I feel like if any game epitomized that, I feel like that in that game just because I had a lot of good things allowing me to go well, getting blocks, wide receivers out there catching blocks downfield, but at the same time I feel like I was able (to make plays)," he said. "You've got to go up there and have that mentality that whoever is in front of me, I'm just going to be the better man. I always just try to rely on what my dad used to tell me when I was younger and that was when you play or when you do anything in life, somebody is going to be watching for the first time, so you've always got to put your best foot forward because the first impression is always the best impression."
Drake's knack for big plays always was there, going back to the time he returned a kickoff for a touchdown to help the University of Alabama defeat Clemson for the national title in the 2015 season.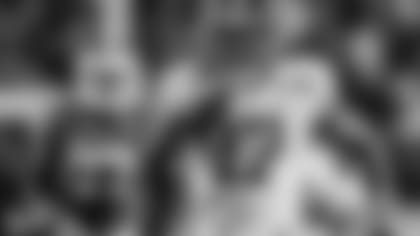 Before that, though, he had to be content with a backup role behind future high NFL draft picks Eddie Lacy, T.J. Yeldon and Heisman Trophy winner Derrick Henry.
It was more of the same early on in his career with the Dolphins, as he backed up Arian Foster and Jay Ajayi as a rookie in 2016, then Ajayi early in 2017 before he began splitting time with Damien Williams after Ajayi was traded last October.
When Williams sustained a shoulder injury in a game at New England on the final Sunday in November, Drake became THE guy at running back for the Dolphins. And he showed he was more than ready for the challenge.
"I feel like everything happens when it's supposed to and not a second before or after," Drake said. "How everything kind of manifested itself was just through my preparation and knowing that when I had the opportunity I wasn't going to let it go to waste."
That message is something he tries to pass along to the kids he meets at the Boys & Girls Club, along with the importance of education and hard work.
Drake earned a degree in communications at Alabama in 3½ years, but now the focus is on football.
After the way he finished last season, Drake is eager to show that was just the beginning for him.
"I think I've proven from the little bit of the work that I did last year that I can get the ball 20-25 times a game and still be strong at the end of the game because that's how I work, that's how I practice," he said. "This team is relying on me to make plays. It's a lot more often than going in two or three plays and trying to make a splash. Every day I've got to be consistent. But when you need a big play in any aspect of the game, I want to be the man with the ball in my hands."