Lucas Gravelle will never need to do it in a game, but the Dolphins' rookie free agent apparently can snap a football a longer distance than anybody else in the world.
He accomplished that feat this offseason when he took a break from his pre-draft training routine to see if he could top the official Guinness record of 36 yards, 8 inches set at the 2018 Pro Bowl by Cincinnati Bengals long-snapper Clark Harris. As documented by long-snapping coach Matt Wigley, Gravelle produced a snap of 38 yards, 5 inches.
Even though it's on tape, Gravelle's snap isn't recognized as the official world record by Guinness.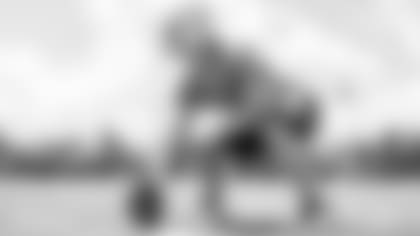 "I saw other people posting their long snaps and I saw one of the snappers at the Pro Bowl he broke the world record with the book actually and it was like 36.8," Gravelle said. "So I was just going to try it out and it hit 38 and a half and thought it was pretty cool, but don't have the money to have the book come out."
Yes, a Guinness official has to be on hand to validate any record, and there's a fee involved.
"It's actually kind of a lot," Gravelle said. "I looked. I signed up for on it online, but it said it takes some time and if you really want to do it you had to play a lot of money for them to come out, so I was like, it's not that big of a deal."
What's a big deal for Gravelle is making sure every snap he delivers for the Dolphins is on the mark because that's the only way he'll have any chance of unseating veteran John Denney, a two-time Pro Bowl selection who happens to be among the best in the NFL at what he does.
Competing with Denney in the spring and in training camp does present Gravelle a unique opportunity to learn from one of the best.
"I ask him questions every day, even if it's off-the-field questions," Gravelle said near the end of the offseason program. "Sometimes it might be a little too personal. I'd ask him how he's investing and stuff like that. I'm just interested because, whether it's here or somewhere else — hopefully it's here — I plan on being in this league for a long time too.
"I heard about him (before coming to South Florida) and I knew he was in here for a long time. It's like the older guys that have been here for a long time, they have a way of making everything simple. All the new guys coming in, they try to overcomplicate everything, but he just throws it back there, does his job and works out, takes care of his body, and that's why he's here for so long."
Gravelle signed with the Dolphins after playing collegiately at Washington State and TCU, where he was a graduate transfer.
Listed at 6 feet, 239 pounds, Gravelle realizes he's a bit on the small side when it comes to NFL long-snappers, but he's confident he can succeed regardless. He said it was early in his high school playing days that the dream of playing in the NFL took hold.
"My one high school coach told me, 'You know, you can go play Division I long-snapping' and I played linebacker and other positions, but I always knew that I could go to the NFL from snapping (even with) my body type, not the stereotypical tall, skinny or usually a little heavier long-snapper," Gravelle said. "I always knew I had a little edge with my speed, with my strength. I think that's what caught a lot of the coaches' eyes, including Coach (Darren) Rizzi."
Indeed, Dolphins Special Teams Coordinator Darren Rizzi, also the team's associate head coach, took a liking to Gravelle in the pre-draft process.
Gravelle now has his first offseason program behind him, and it was one to remember.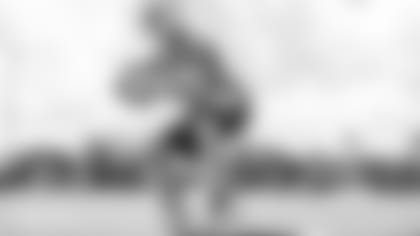 "It's been fun," he said. "I got here and the snapper here is pretty much a beast. I get to learn from him. I was a little starstruck at first when I'm sitting having lunch with Danny Amendola, but it's pretty fun. I enjoyed it. I'm looking forward to coming back for training camp.
"(Amendola) was just a name that I knew. I didn't really watch much football growing up. I was just playing. He was a name that I knew. When I got here, I was just talking to him at lunch. It was just a normal guy talking to me about where he's building a new house and his family. Friends will ask me, 'Hey, have you seen anyone?' And I'm like, well, I was just having lunch with Danny Amendola, so that's pretty cool. Yeah, it's been fun for sure."
What Gravelle really wants is a long career with the Dolphins. And, who knows, maybe one day he can revisit the idea of getting his name into the Guinness Book of World Records.
"Yeah, if we can get the book out here, we can make it official."