Head Coach Brian Flores addressed the media before the start of practice at rookie minicamp Friday. Here were some comments that stood out, along with some perspective:
"He does a lot of things that are core to what we see moving forward."
— Flores confirmed that cornerback **Xavien Howard** had **agreed to terms on a contract extension** and discussed his physical attributes, such as his length and his playmaking ability. Flores made it a point to say that Howard, like everybody else, still has room for improvement, but that he possesses intangibles the Dolphins like.
"There'll be competition across the board on this team."
— This statement clearly reflects Flores' belief that every player on the roster has to earn whatever playing time they get, and that involves every position on the team.
"I want my players to know the why."
— Flores said he had no issue whatsoever with players questioning why coaches were doing things because he wants everybody to be on board with the goals at hand and to believe in the vision. He actually would be disappointed if his players never asked questions.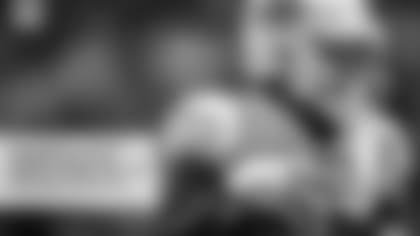 "We're on a quest for improvement."
— This is similar to what Flores said earlier in the offseason when he talked about improving every day, no matter what the circumstances. He's looking for improvement from everybody on the team, from the oldest, most established veterans to the youngest rookies.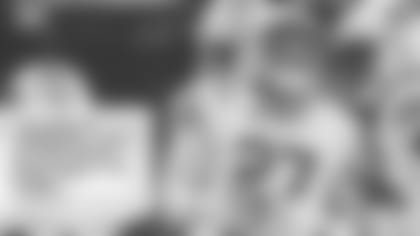 "He kind of embodied a lot of the things I love about the game."
— Flores said the Dolphins definitely would have a fullback on the roster in 2018 and discussed what he liked about seventh-round pick **Chandler Cox**, who played that position at Auburn. Among other things, Flores mentioned Cox's energy, intelligence, toughness and grit.
"I'd like to think they all have a little chip on their shoulder. I'd like to think everyone's got a chip on their shoulder."
— The **18 undrafted free agents at rookie minicamp**, as well as those in Davie on a tryout basis, will be looking to earn a roster spot. As Flores pointed out, rookie free agents earn roster spots around the NFL every year, so it'll be worth watching those young players throughout the spring and summer.