Taking stock of the Dolphins after the first month of the 2018 regular season, through a statistical lens:
The Dolphins' 3-1 record matched their best September since 1998 when they were 3-0. The Dolphins also were 3-1 in September in 2000, 2002 and 2013.
The Dolphins finished September ranked first in the NFL in interceptions with nine, one more than the Chicago Bears.
The Dolphins' nine interceptions tied their second-highest total for the month of September, though it should be noted that the two times they had 10 interceptions (1979, 1984) they played five games in that month.
The Dolphins' nine interceptions represents the highest total in the NFL for the month of September since 2013 when the Buffalo Bills had also nine.
Thanks largely to those nine interceptions, the Dolphins are second in the league in lowest opponent passer rating at 72.2. They trail only the Baltimore Ravens (69.1).
The last time the Dolphins finished a season with an opponent passer rating as low as 72.2 was 2003 when it was 70.8. The best mark in franchise history came in 1973 when the Dolphins held their opponents to a combined 39.9 passer rating on their way to a second consecutive Super Bowl title.
Cornerback **Xavien Howard** is in a four-way tie for first place in the NFL for interceptions with three. He's tied with Earl Thomas of the Seattle Seahawks, Donte Jackson of the Carolina Panthers and Ha Ha Clinton-Dix of the Green Bay Packers.
In other individual notes, **Jakeem Grant** leads the NFL in kickoff return average at 36.1, and linebacker **Kiko Alonso** is second in the NFL in total tackles with 46, eight fewer than Colts rookie Darius Leonard.
The Dolphins' single-season record for kickoff return average (with a minimum of 14 returns) is 32.9 and was set in 1976 by Duriel Harris. He's the only Dolphins player to top the 30-yard mark.
Grant's 36.1 average is the highest for an NFL player in September with at least six kickoff returns since 2012 when Percy Harvin of the Vikings averaged 38.3 and Leon Washington of the Seahawks averaged 37.7.
The tackle totals of Alonso and Leonard are the best in the NFL in September since 2014 when Carolina's Luke Kuechly had 46 tackles.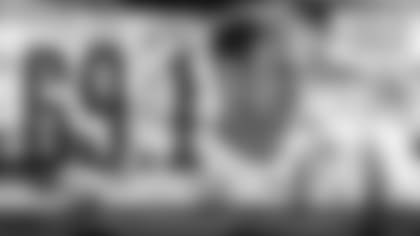 On offense, **Ryan Tannehill's** completion percentage of 69.1 is the best in franchise history for the month of September, topping the 68.9 posted in 2009 by Chad Pennington.
Tannehill's passer rating of 106.1 is the Dolphins' second-highest for September, behind only the 121.6 of Dan Marino in 1984.
The Dolphins ended September with five different players (**Danny Amendola**, **Kenny Stills**, **Albert Wilson**, Jakeem Grant, **Kenyan Drake**) with 10 or more receptions on the season. That was the first time it had happened since 2014 (Jarvis Landry, Mike Wallace, Charles Clay, Brian Hartline, Lamar Miller).