The first thing that jumps out when it comes to Bobby McCain is the intensity.
Let's be honest, how many pictures have we seen of McCain, often with his helmet off, showing a lot of emotion on the field? If he's not the most emotional player on the Dolphins, he's up there on the list.
But there's another side to Bobby McCain, a side that fans don't get to see. And that side is one of the biggest reasons McCain has become a big part of the Dolphins nucleus.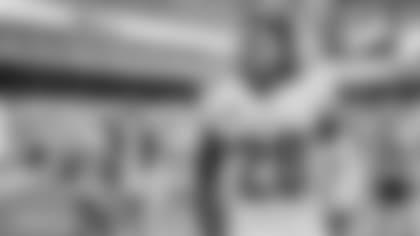 Bobby McCain is a student of the game, and the time he's put in to study and learn is why he's developed from a fifth-round draft pick into a quality NFL starter and why the Dolphins never hesitated this season in switching him from slot cornerback to the outside.
"In high school, I didn't really watch much film. I just out-athleted everyone, but in college I started to pick up film," McCain said. "I started to just notice formations and tendencies and even coordinators, they tend to run the same things. If you pick that up in college and even as I got to the league, it got more enhanced and it helps even more.
"In the NFL, everybody is going to be good athletes, but it's the guy that's going to prepare and it's the guy that's going to study and the guy that's going to know the defense and that's going to know what's coming that's going to be there at the end of the game when you've seen this formation three times and you jump at route. It's big for everyone, each and every player, each and every position."
Selected in the fifth round of the 2015 NFL draft, McCain has made steady progress every year, all the while showing the traits the Dolphins want to see in their players.
The organization showed its faith in him in the offseason by signing him to a contract extension, and then Head Coach Adam Gase did the same by appointing him as one of three season captains on defense.
"It just shows respect, that they have respect for me, they appreciate me and it makes you feel loved," McCain said. "I just try to go out and do the best of my ability, do my job and just keep being consistent in doing what I'm doing and keep being consistent throughout my play.
"It's an honor (to be named a captain), it's a privilege and it just shows that when you do the right things, you're rewarded as such. Being a captain doesn't mean that you have to always be a rah-rah guy or be a guy that's speaking too much. You just have to do the right things and do the right things consistently. That's why I pride myself on doing the right thing consistently and making plays. It's a great honor."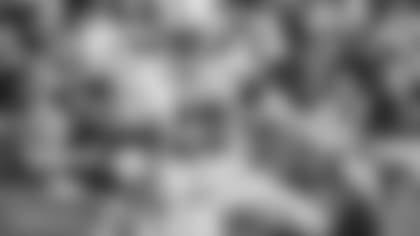 McCain may not always be a rah-rah guy, but he certainly doesn't mind showing his emotions on the field.
That, however, isn't why he's become such a valuable member of the defense.
McCain makes plays, one great example coming in the victory against the New York Jets when his hit kept tight end Chris Herndon from reaching the end zone as time was running out in the first half.
"Bobby is a guy that you know what you're going to get," Defensive Coordinator Matt Burke said. "He's going to compete and bite your face off and play hard and do it right, do it the way you're asking. And that's what he's done.
"He's quick. He's a quick player. I know people think he's sort of a smaller guy, but he's a physical player at the corner position, for a 'shorter guy.' With his quickness — and he can strike people and stuff — he can get hands on (guys) and can mirror routes and stuff like that. He's used to playing in the slot where there's a lot of stuff going on in there. He's had to fit in the run game, so he's not afraid to do that. He's got a physical presence to his game. Then also, he's had to match up against a lot of quick players in that role. So moving out there, that just hasn't been a change for him. He's kind of utilized that skill set — his quickness, his toughness, his tenacity — and kind of just transferred it a couple of yards outside."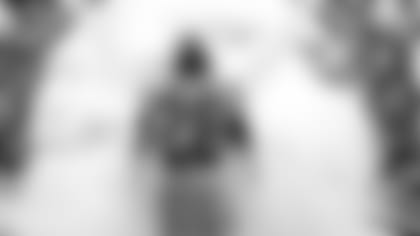 Two-time Pro Bowl safety Reshad Jones has been with McCain since the latter first came to the NFL, so he's been able to watch first-hand his teammate's development.
"He came in he was always a little loud, but I've seen him being more vocal and take on that leadership role," Jones said. "You definitely can see the growth in him. He takes his craft seriously. He prepares. He's a smart player. He works his leverage and he's versatile. You see him play corner, play the slot. And he's got little man syndrome. He's aggressive. He brings the energy."
While McCain said it wasn't until his position coach at the University of Memphis encouraged to watch film that he got serious about film study, his aggressiveness has always been there.
"That goes back to when I was yay high, man," McCain said, his arm extended as he sat at his locker. "I was a little boy. I like the compete and I love to win, at the end of the day. I like to compete. I'm going to lie, I'm not going to back down from a challenge ever. That's just in my DNA."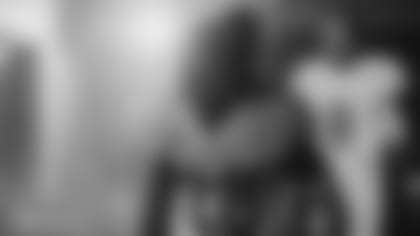 McCain put that film study advice to good use at Memphis, as he recorded 11 interceptions over his final two seasons there.
When the 2015 draft arrived, he was expected to get selected much earlier than the fifth round when he was one of four Dolphins draft — along with Tony Lippett, Jay Ajayi and Cedric Thompson.
"It's been big for me, that chip on my shoulder," McCain said. "I sat there on Day 3 on draft day. I know what it felt like to be a guy that expected to go a little higher than he did but didn't and then just come in and put the work hat on. The difference with me, I went in the fifth round. If I would have gone in the first, it would have been the same work ethic. Nothing would have changed with me, just because I want to be great and I want to be the best.
"(It was) somewhat the height, but more or less, they didn't really have a lot of respect for Memphis. They do now. I went to the combine, I ran, I think, a 4.49, 4.51, something like that. Some things I could have done better training for, but to be honest with you, I wouldn't have it any other way. I've been grinding my whole life, so just grinding to get to where I am, that's exactly how I want it."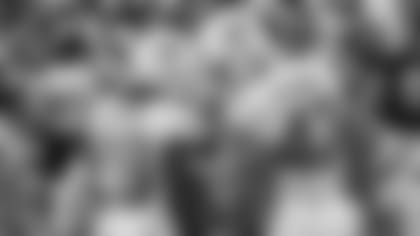 Along with Jones, who was selected in 2010, McCain has become one of the best fifth-round picks the Dolphins have ever made.
But if anyone is surprised by how well McCain has developed, that most definitely does not include him.
The career path he's taken is pretty much what he envisioned.
"You want me to be honest with you?" he said. "A hundred percent. Hundred percent. I always bet on myself."