"To be the best I can be," he says without hesitation. "So simple."
Yes, it is simple. The question then becomes: Just how good can Tunsil become? That answer is going to have to wait because the Dolphins left tackle clearly has a lot of good football still ahead of him.
What is pretty obvious through 11 games of the 2018 season, Tunsil's third in the NFL, is that he's better than he's ever been. And he just keeps getting better.
Tunsil has yet to allow a sack this season, he's done a good job in run blocking and he's drastically cut down on false starts, going from eight in 2017 to just two in the first 11 games of 2018.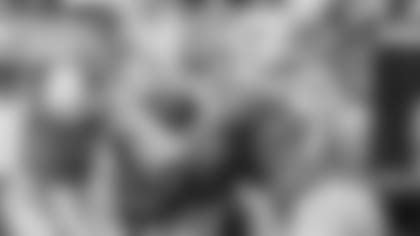 "I feel like his confidence is through the roof," Head Coach Adam Gase said. "He just looks so patient. When you watch most tackles set, they're getting some depth, they're kind of waiting for contact. Like, he almost sets like he's blocking quick game all the time. His ability to move when a guy tries to run past him, he's quick enough and long enough to push him past his quarterback. When a guy tries to bull-rush him, he anchors so fast and he's got great ability to get his hands on guys and position himself right to where he can just stop his feet. Watching him practice and play and go against some of these guys that are pretty good … he's been playing outstanding."
Tunsil overall was pretty solid in 2017 in what was his first NFL season at left tackle, the position where he starred at the University of Mississippi. Likewise, Tunsil overall had a positive rookie season when the Dolphins used him at left guard because of the presence of veteran left tackle Branden Albert on the roster.
But Tunsil clearly looks like a different player in 2018. Simply put, he looks like the player who was considered perhaps the best left tackle prospect in the 2016 draft.
**Ja'Wuan James**, who has been the Dolphins' right tackle since he arrived as a first-round pick in 2014, says the biggest difference in Tunsil this season is the way he carries himself.
"It's confidence, honestly," James said. "Last year I know it wasn't his first year, but it was his first year playing tackle. I feel like he did well last year, but now he's learned, he's gotten stronger, he's gotten faster and the game has probably slowed down for him. His confidence to go out there every game like, 'Man, nobody is going to beat me.' That's a big thing. He's done a great job of going out there each week and playing with that confidence."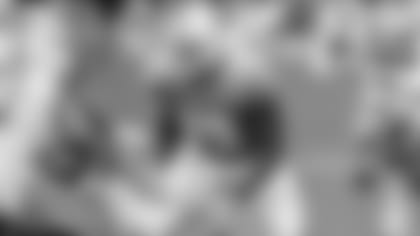 Tunsil is part of an offensive line that has had to deal with its share of injuries, with veteran newcomers **Josh Sitton** and **Daniel Kilgore** both landing on injured reserve before the first Sunday in October arrived.
Sitton, the four-time Pro Bowl selection formerly of the Packers and Bears, was lost in the very first game of the regular season, but not before he had found a way to make a profound impact on Tunsil.
It becomes obvious when Tunsil speaks about his development.
"I feel more comfortable because, one, I feel like I've been in the league longer," Tunsil said. "I gotta a lot of good guys around me, good coaching staff helping me out. Josh Sitton is probably one of the biggest reasons for my jump, from a maturity standpoint. That's a guy that's been in the league 11-plus years and he's seen everything. So that helped me out a lot. I feel like I'm way more confident. I feel like I saw a lot of things last year and this year is coming easy, if that makes sense."
Tunsil pointed out the biggest thing he took from Sitton.
"What he does in the film room," Tunsil said. "He details everything out. You know vet guys probably (will) be in the film room and then get out. He's one of those guys that stays extra and try to find out every little detail about it.
"It's just more actions than what he said. Watch how he eats, how he operates around the building and what he does is more action."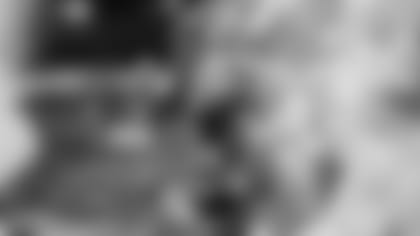 Gase had spoken earlier of the dynamic between Sitton and Tunsil, and the positive influence the veteran guard had on his younger teammate.
"He mentored Tunsil and we're receiving the benefits of that with him being out of how he helped Laremy really kind of turn the corner as far as being a pro," Gase said. "I see it every day. I'm like, 'this guy is like a different guy.' I give Josh so much credit for that because Laremy really respected him and those two guys playing together were … He watched what he did and learned from him.
"Laremy really respects him. Josh doesn't say a whole bunch, but I think they had just really good chemistry. I think Laremy just watched him, how he worked in individual. I'm sure Josh told him a couple of things that he possibly does. I just see a different guy every day in practice than what I've seen in the past to where he's a pro. That's kind of Year 3. You kind of really understand what you're doing. I think last year was a little bit of a feeling out because he was moving from guard to tackle. Even though it was his natural position coming out, that's a big difference from in college where you're just better than everybody else and now you have to work, you have to make sure that you know everything going on because those guys are pretty good on the other side."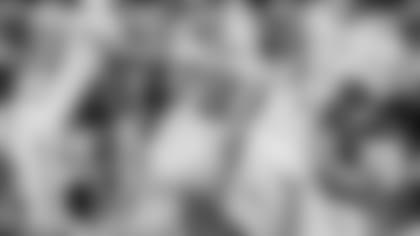 Tunsil clearly always had the athletic ability to succeed in the NFL, but he says he learned quickly that wouldn't be enough to become the kind of player he's aspired to be.
With more experience, more maturity and better technique, Tunsil now has put himself in the conversation for a Pro Bowl invitation in his third season.
Those kinds of accolades are nice, but they're not what drives Tunsil.
"That really doesn't get to me as much," he said. "It's more myself. I'm more like in a battle with myself because I know I can do those things. So it's more me than anybody else."
With five games left in the season, Tunsil says he hasn't really stopped to evaluate his work and decide whether he's happy with what he's done.
Besides, he knows he wouldn't be totally satisfied.
"I can improve on everything, I feel like," Tunsil said. "The littlest things like footwork, hands, run game, pass game, screen game, everything. I want to improve on everything I can."
The evolution of Laremy Tunsil indeed is an ongoing process. But Tunsil and the Dolphins have every reason to be happy with how it's progressing.