Since ending a football career that included two Super Bowl titles, a key role on the only perfect team in NFL history and a bust in the Pro Football Hall of Fame, Larry Csonka has been fulfilling his childhood dream of living in Alaska.
While he takes time to take in Alaska's natural wonders — the mountains, the forests, the islands, the wildlife — the former Dolphins fullback remains as active today as when he was busy plowing opposing defenders with his distinctive punishing style.
Csonka has his very own **ZONK! Channel**, which can be **found on his website**, and offers videos of his previous outdoors TV shows — "North to Alaska" and "Csonka Outdoors" — as well as a series of "Path to Perfection" videos where he discusses the Dolphins' memorable 1972 season.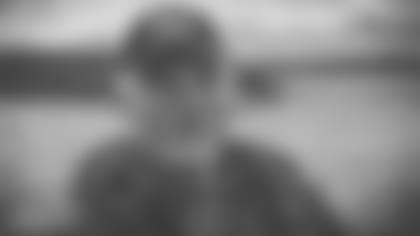 In addition, Csonka continues to do speaking engagements and personal appearances, and is active on social media, whether it be Twitter, Facebook or Instagram. He's also involved with DreamTrips, a travel company that offers customized package trips.
Some of those trips involve fishing in Alaska, but there's one scheduled for the fall that will bring Csonka back to his NFL days: a visit to the Hall of Fame.
"I'm delighted to say that I like to go back to the Hall of Fame once a year for sure," Csonka said by phone from Wasilla, Alaska. "Maybe not always at the time of the inductions, but I try to visit other times too and bring a group with me to enjoy some of the things that you wouldn't have time to see with all the induction activities going on. Through Dream Trips, we're looking forward to doing that this October with the Hall of Fame."
Csonka, who previously took travelers to Dolphins home and away games, was inducted into the Hall of Fame in 1987, the same year former Dolphins center Jim Langer was enshrined.
"I went to the Hall of Fame the first time when I was 15 years old at the dedication and stood in line," he said. "I went down there because of one particular player that I knew was going to be there. His name was Bronko Narguski. I made a lot of book reports on him . He was part of the very beginnings of the NFL and certainly a landmark player, particularly at the position of fullback. He played defensive tackle and fullback.
"He was one tough customer. And I like to think I kind of shadowed his career. So I went to see him at the dedication of the Hall of Fame when I was 15 years old. We drove down from Stow, Ohio, with some other friends and didn't have the money to get into the parking lot We had to park far away, go under the rope and got chased around by some of the ushers. Then I found myself standing about 10 feet from him. It was the thrill of my life at that point."
Csonka was 40 when he was inducted into the Hall of Fame, and by then had been a five-time Pro Bowl selection, a three-time first-team All-Pro, a Super Bowl MVP (for his performance in the 24-7 victory against the Minnesota Vikings in Super Bowl VIII), as well as a two-time All-American at Syracuse University.
And he was the leading rusher on the only team in NFL history to go through an entire season (regular season and playoffs) without a loss or tie.
"A lot of people with me on the DreamTrips package to the Dolphins game last fall asked me about things from the past," Csonka said. "It's hard to contrast some of them because so much has changed. But many of the basics have stayed the same — the winning and losing and the tenacity. People who really pay attention to detail and get it done are the ones who end up in the winner's circle. So, yes, I appreciate our perfect record as much today as I did 20 seconds after that gun fired at the end of Super Bowl VII.
"The fact that nobody else has been able to get there — no other NFL team has been able to tie the perfect record is rewarding. They've come extremely close but they haven't done it so that record is still very unique. It crosses my mind week in, week out when the NFL kicks off its season; I get the fever again. I like to watch the games; I like to go. I like to go to the Hall of Fame, I like to travel around with people and reminisce about it. It's a lot of fun."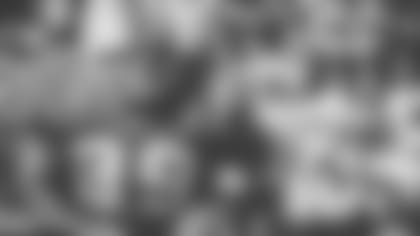 Csonka, who was born on Christmas Day in 1946, lives in Alaska with his longtime partner, Audrey Bradshaw, his co-host and co-producer on his outdoor shows.
After enjoying a dream NFL career, he continues to live out his childhood dream.
"I was 9 years old and on a farm in Ohio growing up, had never heard about Alaska," he said. "When I saw a picture of a Kodiak bear on the front of the hunting/fishing magazine my mother had bought me at the supermarket that day. I sat right down and read the entire article and had designs on going to Alaska for the next 30 years before I finally got there. I got detoured into football, junior high to high school and then on to college and the pros. Unfortunately training camp and the start of football season is exactly the time everyone wants to be in Alaska. So until I ended one, I couldn't really commit to the other.
"Professionally, in football, I wouldn't change anything. As far as getting to Alaska, I would have liked to have done it a little sooner. But I did it soon enough and I still enjoy coming up here five or six months of the year and making Alaska my home."