As he heads into his fourth NFL season after signing a contract extension in the spring, Bobby McCain has the look of a budding football star.
But the love for baseball is still there.
"It was my first love, my first sport I played," McCain explained in a WFOR-TV feature airing during the telecast of the preseason finale against the Atlanta Falcons on Thursday. "I fell in love with it at a young age."
McCain grew up in Alabama, so it's not a big surprise he has a lot of respect for the ultimate two-sport star, Bo Jackson. "The utmost respect," is how McCain put it.
But Jackson was unique, and athletes able to excel collegiately at both sports are few and far between. So it was that McCain ultimately had a choice to make after he played both football and baseball at Oxford High School.
"At the end of the day, I feel like I picked the right one," McCain said.
Of that there can be no doubt.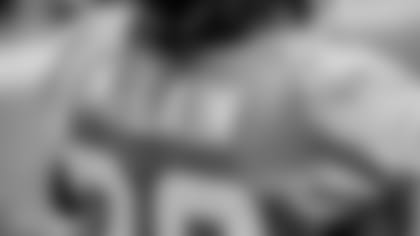 That doesn't mean he's forgotten his first athletic love and his first professional dreams, which involved a diamond and not a gridiron.
"I did," McCain readily admits, "but you know baseball is so tough. It's so tough.
"My favorite player used to be Roberto Clemente and Andrew McCutchen for the Pirates. I'm a big Pirates fan. I'm a Yankees fan as well. Loved Derek Jeter. Those are the guys I looked up to."
McCain was a centerfielder and catcher in high school, and doesn't mind saying he had a strong arm.
"I wasn't a home-run (hitter), but I was a pretty good hitter," McCain said. "I'd get on base. I'd like to think I was pretty good."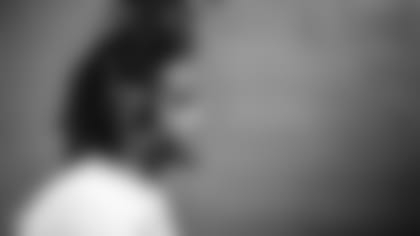 McCain wasn't considered a blue-chip recruit in football out of high school, but he ended up having a tremendous career at Memphis, where he was a four-year starter and recorded 11 interceptions over his final two seasons.
That led to the Dolphins selecting him with the first of their four fifth-round picks — yes, four — in the 2015 NFL draft.
He made an immediate impact for the Dolphins, starting four games as the nickel corner as a rookie. 
"As a young player, you don't understand that consistency is key in the league," McCain said. "Because if you're consistently making plays, you're consistently going to be on the field. You're consistently on the field making plays, you're going to consistently be making money."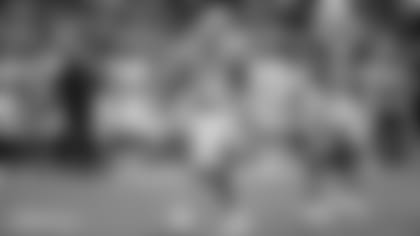 McCain earned some money with his play over his first three NFL seasons, which included eight more starts in 2016 and seven more last year.
By the end of last season, McCain had developed into one of the better nickel corners in the NFL. But when a need arose this training camp for a starting outside cornerback to line up opposite Xavien Howard, the Dolphins decided McCain was the man for the job.
Head Coach Adam Gase time and again has expressed his confidence that the full-time switch won't be a problem for McCain, who had some prior NFL experience as a boundary corner, and McCain explained why.
"It's football," he said. "I know a lot of football. I'm not trying to boast too much, but I like to know where everybody is on the field and I like to know responsibilities. Just being outside, it shows the confidence they have in me and the confidence I have in myself. I can play it all. I can play nickel, safety, corner."
There are a couple of reasons McCain has become a successful NFL defensive back, one of them being his work ethic, an attitude instilled in him as an only child by his parents.
But McCain is also smart, and he uses that intelligence to his advantage.
"I just say just keep working, keep pushing," McCain said. "It's noticed. Regardless if you think it's noticed or not, you'll be noticed. One of my pet peeves is if I make the same mistake twice. I don't like to make the same mistake twice because then that means that mentally I'm not in it, I'm not prepared. That's not consistency."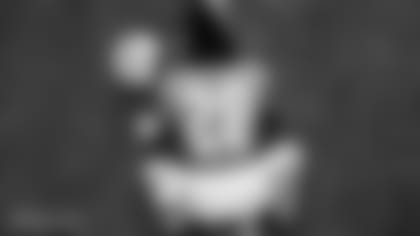 Make no mistake, McCain is "in it" when he's on the field and he's prepared. It would have been the same way, one would imagine, had he chosen to pursue baseball in college.
But choosing football clearly was not a mistake.