Five snapshots from the Dolphins-Bills series, focusing on December moments in Buffalo.
This was a big game for the Dolphins on their way to the AFC East title. They improved to 10-3 on the season with a dominating 33-6 victory that featured three touchdown passes by Jay Fiedler (to Lamar Smith, Leslie Shepherd and Oronde Gadsden), three sacks by Jason Taylor, and four field goals by Olindo Mare.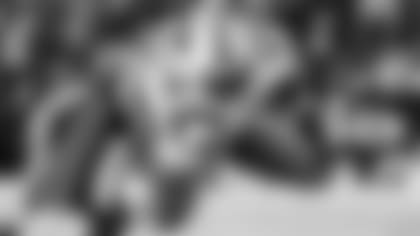 The Dolphins dropped a 38-21 decision on this day when Buffalo scored the final three touchdowns in the second half, but the game was memorable for the rushing performance by Ricky Williams. He set a Dolphins record that still stands today when he rushed for 228 yards. His game including touchdowns of 45 and 55 yards.
On a windy day in Buffalo when gusts reached 40 mph, the Dolphins defense dominated in a 20-3 victory. Cornerback Terrell Buckley closed out the scoring with a 74-yard interception return for a touchdown, the Dolphins recovered three Buffalo fumbles, and Jason Taylor had three of six sacks against Drew Bledsoe. The bright spot on offense was the running of Williams, who finished with 111 yards.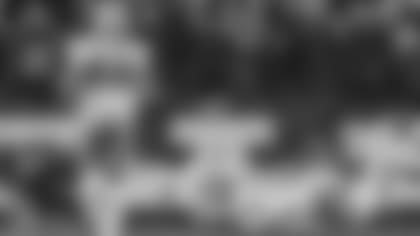 least 200 yards in a game (before being joined by Jay Ajayi five years later) when he gained 203 yards in a 30-23 victory. Bush's 76-yard touchdown run gave the Dolphins a 30-13 lead before Buffalo had two late scores to make the final score closer. Matt Moore threw two touchdown passes (to Anthony Fasano, in his first of two stints with the Dolphins, and to Brandon Marshall), and cornerback Vontae Davis had two interceptions on defense.
This Sunday game was memorable for several reasons, the most important of which was the Dolphins pulling out a 34-31 overtime victory that earned them a playoff spot later in the day. The Dolphins forced overtime when Andrew Franks kicked a 55-yard field goal as time expired in regulation. Jay Ajayi recorded his third 200-yard rushing performance of the season, finishing with 206 yards and setting up the game-winning field goal with a 57-yard run in overtime.