Five snapshots from the Dolphins-Jets series, focusing on December games in New York...
This game marked the end of Jimmy Johnson's first season as head coach and the Dolphins needed a victory to break even at 8-8. Dan Marino made sure they would get it, passing for 262 yards and three touchdowns — to wide receivers O.J. McDuffie, Randal Hill and Fred Barnett. Karim Abdul-Jabbar had 152 rushing yards and a touchdown. Jets starting quarterback Glenn Foley was replaced in the fourth quarter by Frank Reich, who's now the head coach of the Indianapolis Colts.
The AFC East title was on the line for the Dolphins in this late afternoon game at the old Giants Stadium, and with it a chance to complete a remarkable turnaround from a 1-15 season in 2007. The game also marked the return to New York of quarterback Chad Pennington, who had an MVP-caliber season for the Dolphins after he was released by the Jets that August after the addition of Brett Favre. The Dolphins got a pick-six by defensive end Phillip Merling before Pennington threw the game-winning touchdown to tight end Anthony Fasano in the fourth quarter. For good measure, Pennington all but clinched the 24-17 victory when he ran 2 yards on fourth-and-1 from the Jets 40 with 2:30 left.
This was the Brandon Fields game. Yes, a game belonging to a punter. That the Dolphins were able to pull out a 10-6 victory on a windy day when they were outgained 280-131 was a testament to the brilliance of Fields. He punted 10 times that day for a remarkable 56.4-yard average, helping the Dolphins win the battle of field position all day. All but one of his 10 punts went at least 50 yards and four of them were good for 60 yards or longer. The Dolphins' only touchdown came on a short pass from Chad Henne to Brandon Marshall shortly after defensive lineman Kendall Langford's sack of Mark Sanchez caused a fumble that was recovered by Quentin Moses.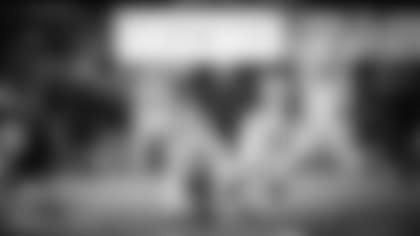 The Dolphins were 6-5 and in the thick of the AFC playoff race when they traveled to MetLife Stadium for a Monday night game. This proved a tougher-than-expected battle, as the Dolphins had to rally from a 13-6 fourth-quarter deficit to win 16-13. Lamar Miller scored on a 4-yard run to tie the game 13-13 before Caleb Sturgis kicked a game-winning 26-yard field goal with 26 seconds left. Safety Reshad Jones preserved the victory with an interception in the final minute.
Six days after quarterback Ryan Tannehill was injured in a victory against Arizona, Matt Moore took over when the Dolphins traveled to MetLife Stadium for a Saturday night game. Making his first start since 2011, Moore showed no rust as he threw four touchdown passes to lead the Dolphins to a 34-13 victory that put them in position to clinch a playoff spot the following week. Moore was rewarded for his performance by later being named AFC Offensive Player of the Week.