Jason Sanders was standing in front of his locker at Hard Rock Stadium after the Dolphins' 37-31 victory against the Philadelphia Eagles when a group of reporters approached.
The Dolphins kicker immediately was asked if he could take the assembled media members through the play.
"What play?" Sanders quipped.
There was no confusion as to what play was the topic of conversation. "The play" was one of the most unique in Dolphins history and it played a big role in the team's third victory of the season.
"I loved it," Sanders said. "How often do you get to see a kicker get a touchdown or even a punter throwing to the kicker? I think that's the unique part of it."
Yes, this play was unique.
This is how unique: It was the first time a kicker had caught a touchdown pass from a pure punter in NFL history.
The last time a kicker had caught a touchdown pass was 1977 when Denver's Jim Turner was on the receiving end of a 25-yard touchdown from Norris Weese, who was a punter but also a backup quarterback.
"It's awesome," Haack said. "It's not something you get to see every day. It's not something you're going to practice every day and stuff like that. Whenever it's something called like that, you just hope it works out how you practice it and how it's drawn up, and it did."
Both Haack and Sanders said the play worked to perfection because the Eagles gave the exactly the look they wanted.
The Dolphins were trailing 13-7 and facing a fourth-and-goal from the 1-yard line when they sent Sanders and Haack onto the field for an apparent chip-shot field goal attempt.
Instead, center Daniel Kilgore stayed in the game instead of long-snapper Taybor Pepper and Haack lined up in shotgun formation as the quarterback.
There was nobody else close to Haack.
Five Dolphins players, including Sanders, were lined up wide to the left and four lined up to the right.
The Eagles matched up the Dolphins players outside and had two rushers on either side of Kilgore ready to go at the snap.
After taking the snap, Haack started going to his left while Sanders pretended to block before slipping behind a couple of Eagles defenders into an open spot in the end zone.
Haack then flipped the ball to a wide open Sanders, who caught while on his knee and rolled back to complete the catch.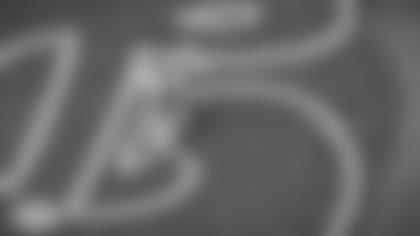 "It's all based on what they're going to do," Sanders said. "We're just banking on them doing 'this' so we can do 'that.' Matt did a good job. He held on to the ball as long as he could. And once I got off, he dumped it off and I let it come in.
"The play is designed to be how it was, just a nice little bunny throw. If I'm open, I'm going to be wide open. That's how the play was designed."
The Dolphins practiced that play, called "Mountaineer Shot" for the past few weeks waiting for the right opportunity to call it.
That moment came against the Eagles.
"It's just a fake we have worked on for a few weeks and we felt like that was a good time to run it, and it gave us a spark," Head Coach Brian Flores said. "Obviously, that one worked and it gave us a lot of momentum. They don't all work, obviously. So it's something we practiced and we executed it well and I thought it was … check Haack's passer rating. I think it's pretty good. (laughter)"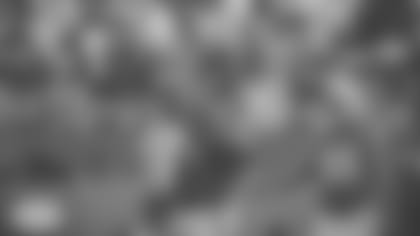 That passer rating for Haack actually was 118.8, and it wasn't higher because his yards per completion was, well, 1.
Still, it was better than the result of his only other pass attempt for the Dolphins, which came in 2017 against the New York Jets when he was a rookie. That one, off a fake punt, was intercepted and his passer rating for that game was 0.0.
While it may not have been apparent by his pass to Sanders, which looked more like an option pitch than anything else, Haack has had experience throwing the ball before.
"In college I had one fake punt pass that was completed and then way, way back in the day when I was younger, I actually did play running back and quarterback and receiver, so I got a little bit of that back," Haack said.
"It's not something you get to experience every day. It's a fun play. I'm glad we got it executed. I'm glad we just got the win."
The touchdown was part of an overall good game for Sanders, who made a clutch 51-yard field goal in the fourth quarter that gave the Dolphins a nine-point cushion (37-28).
"Is that how far it was?" Sanders said when asked about his kick. "Sweet."
Not nearly as sweet as his touchdown, though.
That one was a once-in-a-lifetime type of event.