Five snapshots from the Dolphins-Bills series, focusing on November games in Miami...
The Dolphins were on their way to their first Super Bowl appearance and sporting a 5-1-1 record when they welcomed the 0-7 Bills to the Orange Bowl on this day. This didn't figure to be a close matchup, and it turned out that way as the Dolphins won 34-0. The Dolphins rushed for 302 yards in the victory, including 116 by Mercury Morris, and the defense came up with five takeaways.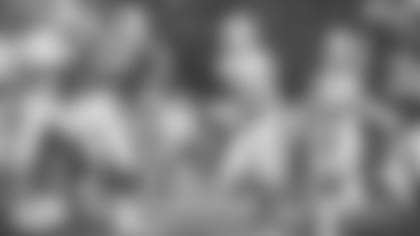 Unlike the 1971 game, this was a battle for the division lead in the AFC East between two 7-2 teams. The game was a thriller, with the Dolphins winning 35-28 on Don Nottingham's 23-yard touchdown run with 19 seconds left after Buffalo had tied the score with 56 seconds remaining. Defensive end Bill Stanfill had a monster game for the Dolphins, as he recorded four sacks and blocked a field goal attempt at the end of the first half.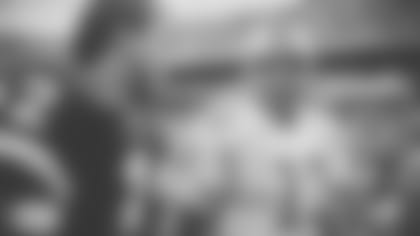 The Dolphins entered this game in a three-way tie atop the AFC East with Patriots and Jets at 6-4, with the Bills a game behind. The Dolphins held a 16-13 lead in the fourth quarter before they pulled away for a 30-13 victory thanks to a 30-yard touchdown pass from Dan Marino to Troy Drayton and a 1-yard run by Karim Abdul-Jabbar.
The Dolphins had won two in a row following an 0-7 start when they faced the 5-4 Bills, who were quarterbacked by Ryan Fitzpatrick. This was no contest, as Matt Moore threw three first-half touchdown passes to stake the Dolphins to a 28-6 halftime lead on their way to a 35-8 victory. Ironically, Fitzpatrick eventually was replaced at quarterback by Tyler Thigpen, who had played for the Dolphins in 2010.
This was a Thursday night game between two 5-4 teams, and the defenses dominated. The Dolphins trailed 9-3 late in the third quarter before Ryan Tannehill threw two touchdown passes, to Brandon Gibson and Jarvis Landry, in a 22-9 victory. The Dolphins also got a safety when Bills quarterback Kyle Orton was called for intentional grounding while in the end zone.