The Dolphins offensive line has had more than its share of comings and goings this season, but the unit got an important piece back last week and there could another on the way.
Center Daniel Kilgore was back in the starting lineup against the Indianapolis Colts after missing three games because of a knee injury, with Evan Boehm going back to right guard, where he had started the fourth and fifth games of the season.
Julién Davenport, who started the season opener at right tackle against the Baltimore Ravens after coming over in a trade with Houston, is eligible to return to action Sunday against the Buffalo Bills after practicing the past two weeks and being designated to return off the injured reserve list.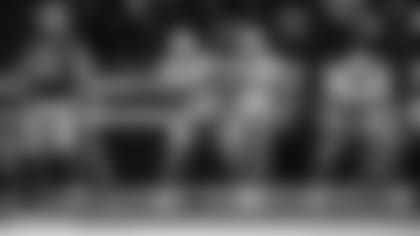 "As I've said with the offensive line, there's a lot of moving parts all year," offensive coordinator Chad O'Shea said Tuesday morning. "There's nothing set in stone and I think that's going to continue to be the case this week."
The Dolphins have used six different starting combinations along the offensive line in 2019 involving 10 players.
Kilgore, who will turn 32 on Dec. 18, is the oldest and most experienced member of the offensive line, which helps explain why O'Shea was glad to see him back in the lineup against Indianapolis.
"It was great," O'Shea said. "He came in and the first thing, he added a presence and a leadership not only on the sideline but in the huddle. He really played well for us. It's nice to have a veteran, especially as important as that position is. Certainly that doesn't take away from what Boehm did for us. I thought he really performed well and really did well, especially under some circumstances the first time out wasn't easy. But Danny coming back certainly was something that was positive for us and I think he really added some leadership and it was good to have him back."
Boehm was acquired in a trade with the Colts the day after the preseason finale in late August, coming to Miami having shown the ability to play both center and guard.
That versatility has served him well in his first season with the Dolphins, one example being the Indy game when he moved back from center to guard.
"He transitioned like we thought, and that is he's a multiple-position player that has some versatility," O'Shea said. "That's one of his strengths. We have confidence in him at both the center and the guard spots. We went into the game feeling that that would be an easy transition because he had played the spot before and it's so close obviously to the center position and there's so much of the communication that's carryover between those two spots that it was kind of a seamless transition for us and I thought he performed well."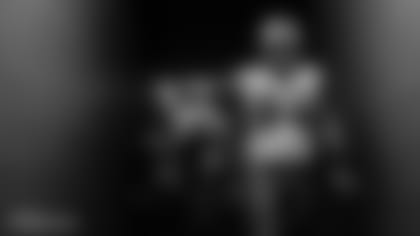 How the offensive line shakes out against Buffalo on Sunday likely won't be known until we get much closer to game time.
The potential return of Davenport, who hasn't played since being injured in practice between the first and second games of the season, would give the Dolphins yet another option as to how to line up.
"Julien certainly was somebody we were really excited about when he was in the lineup, then we were sidetracked with the injury," O'Shea said. "I think the training staff has done a great job of getting him back and the strength and conditioning group have gotten him to the point where now we're ready to have the opportunity to go play again.
"He's going to be in a position to go on the field this week and practice and see how he does, just like he's done whether it's with the strength and conditioning group along the side or he actually gets some team reps with us. I think we're still kind of in a waiting period on that. Certainly, if he is back at full strength and full participation, I look forward to him being in there if that's the case."