Five snapshots from the Dolphins-Jets series, focusing on November moments in Miami...
Three weeks after the Dolphins defeated the Jets 43-0 at Shea Stadium, the teams met at the Orange Bowl. This game was tied 7-7 at halftime before the Dolphins pulled away for a 27-7 victory thanks mostly to two big plays in the third quarter, a 59-yard touchdown pass from Bob Griese to fullback Norm Bulaich and a 50-yard punt return for a touchdown by Freddie Solomon. The victory moved the Dolphins to 7-1 on the season.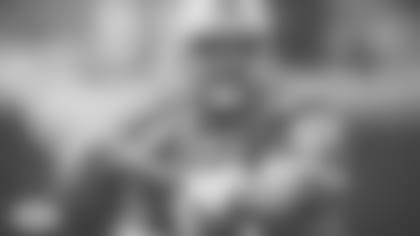 The Dolphins were facing almost a "must" game in this late afternoon matchup because they were 5-4 after losing their previous two and in third place in the AFC East behind the 7-2 Jets and the 6-3 Patriots. There was good news heading into the game because wide receiver Mark Duper was back after missing almost two months with a leg injury. As it turned out, Duper would be the difference on this day. He had one of the most sensational individual performances in franchise history, catching eight passes for 217 yards and two touchdowns. One was a 60-yard score in the second quarter and the other was a juggling 50-yard game-winning score with 41 seconds left, three plays after the Jets had taken a 17-14 lead. The victory would start a seven-game season-ending winning streak that gave the Dolphins the AFC East title.
The Jets came to the Orange Bowl for a Monday night game sporting the best record in the NFL at 10-1, while the Dolphins were struggling at 5-6. The way the game played out, one would have thought the records were reversed. The Dolphins annihilated the Jets 45-3 that night thanks to Lorenzo Hampton's three first-half touchdowns and Dan Marino's four TD passes. The Jets were so shell-shocked they didn't win another game in the regular season.
There were several key games during the Dolphins' playoff run of 2016, and this one certainly belongs in that category. The Dolphins came in at 3-4 after winning two in a row and led 20-13 in the fourth quarter before a Nick Folk field goal and a touchdown pass by Ryan Fitzpatrick, three years before he would join the Dolphins, gave the Jets a 23-20 lead. Kenyan Drake returned the ensuing kickoff 96 yards to give Miami a 27-23 lead, and it stood after the defense produced a three-and-out and the offense got three first downs to kill the clock.