Tackle Julién Davenport practiced Thursday, officially making him one of the two players the Dolphins can designate to return from injured reserve this season.
Davenport was placed on IR on Sept. 13 after he sustained an injury in practice a few days before the Week 2 game against the New England Patriots.
Played who return from IR have to sit out at least eight games, per league rules, which means the earliest Davenport could play in a game would be Nov. 17 against the Buffalo Bills. Davenport can practice a maximum of three weeks before the Dolphins have to make a decision on his status for the remainder of the 2019 season.
"We're excited to get him back out there," Head Coach Brian Flores said before practice. "He's been working as hard as anyone from a rehab standpoint, from a training standpoint (and) wants to get out there. We know that there will be some rust from not being in practice for a long period of time. We'll try to knock some of that off and get him going."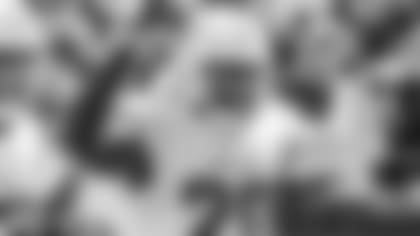 Also back at practice Thursday was veteran safety Reshad Jones.
The two-time Pro Bowl selection missed the past two games and had not practiced since the week of the Washington game because of a chest injury.
Jones was listed as a limited participant on the official injury report.
Flores explained Thursday the decision to place Xavien Howard on injured reserve.
"We just felt like that was the best decision for 'X,' " Flores said. "He's been dealing with the knee for some time. It's something that, thinking long term and his career and his future with this team, we just felt like that was the best move. Obviously, there was a lot of thought, a lot of conversation and we just felt like that was the best thing for him and for this team."
Technically, the Dolphins could designate Howard for return, but he wouldn't be eligible to play until the regular season finale against the New England Patriots at Gillette Stadium on Dec. 29.
"We'll see how that goes," Flores said. "Look, any time you can play, that helps the team, that helps your confidence, that helps getting back into a football environment, that's always good. But we're obviously going to take a long-term approach and a long-term thought and vision on it. I'm not ruling anything out, but we're going to do what's best for 'X' and this team, this organization."