Head Coach Brian Flores said it time and time again throughout the summer and even through the early part of the regular season, he wants the Dolphins to be tough, smart and disciplined.
Seven weeks into the regular season, regardless of the results, he believes that's just the kind of the team he's coaching.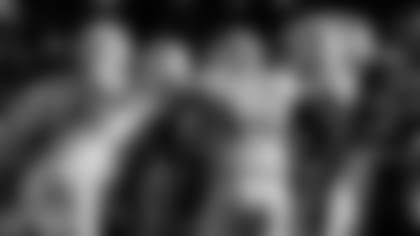 The disciplined part can be measured, in part, based on the penalty statistics, which show the Dolphins first in the NFL in fewest penalty yards (319) and tied with the San Francisco 49ers for fewest penalties (39).
The "smart" and "tough" parts are tougher to quantify, but Flores doesn't hesitate to vouch for his team.
"Oh, yeah," he said before practice Wednesday. "This is a tough team. For sure.
"I think this is a mentally and physically tough team. Watching these guys practice on a daily basis, watching how they go about their business on a daily basis, I see it in games. This is a tough team. I think this has been an adverse season and I see the way they fight and come back. From that standpoint, no one isn't going to tell me that this isn't a tough team. That's where I'm at on that. If there is a difference in opinion, that's fine too. We can agree to disagree, but I do think this is a tough team — mentally and physically."
One sign the Dolphins have gone about things the right way is the progress they have shown, as they put themselves in position to win each of their past three games — against the Redskins, Buffalo Bills and Pittsburgh Steelers.
That's a testament to paying attention to detail and learning from previous mistakes, signs of a smart team.
"People understand we've got a lot of young guys and we're just getting better each and every week," safety Bobby McCain said. "That's all you can do. The win will come. The wins will come. You've just got to keep doing what you're doing and prepare the right way and be a pro at the end of the day because at the end of the day this league is about routine.
"If you get in a routine and you find something that works for you and that's just what I've been trying to tell the young guys like Nik (Needham) and Ken (Webster) and (Chris) Lammons, guys that are playing good football, get in your routine and find it because that'll keep steady and that'll keep you consistent."
Running back Mark Walton says what the Dolphins need now is to learn how to finish games because there have been opportunities for victories in those past three weeks.
But he likes the resolve he sees in his teammates.
"This is a tough team," Walton said. "It's a tough group. We go out each and every week to try to compete. At the end of the day, I know this team is tough. We don't try to blame each other, point fingers, we just try to go out there and learn from our mistakes and try to get a better foot forward."
As they continue to work, the Dolphins are staying focused on what's happening inside the Baptist Health Training Facility at Nova Southeastern University, and not worried about outside noise.
"What anyone else thinks doesn't really matter to me," Flores said. "All I care about is what's going on in this building. I care about us having the right process, I care about us trying to improve every day from the meetings, to walkthrough, to practice. That's what I want to see on the field come Sunday, or Monday, or whatever day we're playing. I think I've seen that and we're going to try to continue to get better on a daily basis."