DeVante Parker made so many big catches, acrobatic catches for the Dolphins against the Philadelphia Eagles on Sunday that his coach and teammates were asked which one they liked the best.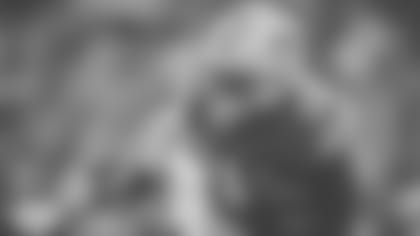 It was that kind of day for Parker, who not only had a career-high 159 receiving yards and the first two-touchdown game of his career but did everything in spectacular fashion.
"I didn't see a couple of them, but the one, the tightrope one down the sideline where he scored, I didn't think there was any way he kept his feet in," quarterback Ryan Fitzpatrick said. "That was amazing. I'm assuming the Hail Mary down the left sideline that I threw was pretty amazing, too. We talk about him, or I talk about him, every week as just being a consistent, reliable guy that he really got it going today and really fueled us as an offense. He wanted that ball on every play."
Fitzpatrick's comments maybe were to be expected as his teammate and quarterback, but Head Coach Brian Flores doesn't often heap lavish praise on his players after games.
"He played great," Flores said of Parker. "In a lot of ways, he carried us in that first half and went up and made some great catches. Those are the plays, those 50/50 balls, and he's really made those plays the entire year."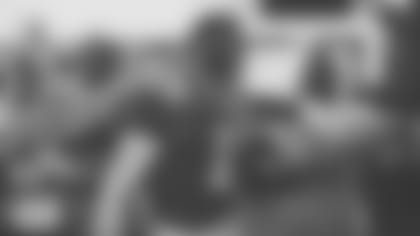 Parker's 159 yards topped his previous career high of 135 yards, which he set just two weeks earlier against the Buffalo Bills. It represented the highest total for a Dolphins player since November 2017 when Kenny Stills had 180 yards against Tampa Bay.
As Eagles cornerback Jalen Mills said after the game, Parker "had a day."
It didn't start off particularly well for Parker, who collided with Eagles linebacker Kamu Grugier-Hill while running a crossing pattern on the very offensive snap of the game. With Parker not being able to get to his spot, Fitzpatrick's pass instead was intercepted by cornerback Ronald Darby.
That would be long forgotten by the end of the game.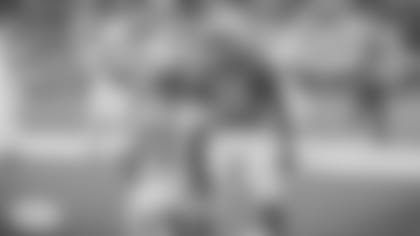 He had his 43-yard touchdown in the first quarter, his 42-yard catch in the second quarter, a 17-yard touchdown in the third quarter, and his 8-yard fourth-down catch in the fourth.
"We had a lot of mismatches and Fitz is going to find them," Parker said. "Guys being covered one-on-one, he's going to throw it to you and give you a chance."
Fitzpatrick kept throwing it to Parker on Sunday — 10 times in all — and Parker certainly made it worth his while.
So, which one was Flores' favorite catch from Parker on Sunday?
"Well, the catch that impressed me the most was the onside kick by (Marcus) Sherels at the end," Flores said. "Let's start right there. DeVante, he made a lot of grabs that were — I mean, the touchdown, the grab where he kind of toe-tapped the sideline. I mean every one of them was good, so I like them all."