Five snapshots from the Dolphins-Colts series, focusing on games played in Indianapolis.
The Dolphins' first visit to Indianapolis after the Colts moved from Baltimore came in Week 15 after they had dropped a 45-34 decision to the Raiders for only their second loss against 12 victories. Things didn't go well in the first half of this day, either, with the Colts taking a 17-7 into halftime. But Dan Marino took over in the second half by throwing four touchdown passes in a 35-17 victory. It was the third of a remarkable four consecutive four-touchdown games for Marino to close out his record-setting 1984 season.
Dan Marino's 1993 season was cut short by his infamous Achilles tendon in early October, but he produced a vintage Marino performance in the opener at Indy. Marino threw two touchdown passes to tight end Keith Jackson to stake the Dolphins to a 17-10 lead heading into the fourth quarter before the Colts took a 20-17 lead with 4:56 left. No problem. Marino engineered an 80-yard drive, delivering a game-winning 1-yard touchdown pass to tight end Greg Baty on third-and-goal with 35 seconds left.
This was another season opener between the Dolphins and Colts, and it marked the NFL debut of Peyton Manning more than a decade before he would work with Adam Gase in Denver. The Dolphins defense made Manning look like a rookie on this day, not like a future Hall of Famer. Yes, Manning passed for 302 yards, but he also was intercepted three times (twice by Terrell Buckley) and sacked four times and the Dolphins left the RCA Dome with a 24-15 victory.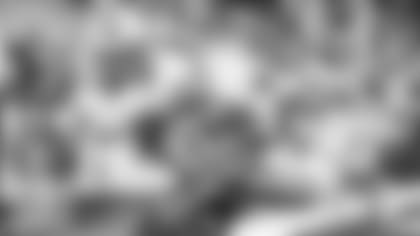 This may have been the wildest fourth quarter in Dolphins history. The Dolphins trailed 17-9 before outscoring Indianapolis 25-14 to pull out a thrilling 34-31 victory on Marino's 2-yard touchdown pass to Oronde Gadsden with 27 seconds left. That came two plays after Marino hit Gadsden with a 48-yard pass on fourth-and-10 from midfield and not long after Sam Madison tackled Peyton Manning in the end zone for a safety that cut into the Colts' 31-25 lead and made it 31-27. Tony Martin (28-yard pass) and Cecil Collins (25-yard run) also had touchdowns for the Dolphins in the fourth quarter, while Indy's Terrence Wilkins had a 97-yard kickoff return for a touchdown.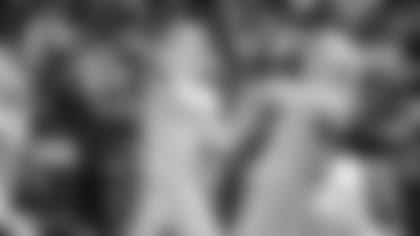 The Dolphins' last visit to Lucas Oil Stadium came in Week 2 of the 2013 season and the they pulled out an impressive 24-20 victory, thanks to a big passing day by **Ryan Tannehill** and some timely defense. Tannehill threw for 319 yards and Mike Wallace and Charles Clay each topped 100 receiving yards, but the Colts threatened to pull out a comeback victory after marching to the Dophins 23-yard line with 1:50 left in regulation. But Andrew Luck, who passed for 321 yards, had three consecutive incompletions to set up a fourth-and-10 and Philip Wheeler and Randy Starks then combined to sack him. An 8-yard run by Lamar Miller on third-and-1 after Indy had called its final timeout clinched the victory and gave the Dolphins a 2-0 start on the season.