Five snapshots from the Dolphins-Packers series.
This was a big day for the Dolphins as they clinched their first-ever AFC East title with a 27-6 victory against the Packers and fullback Larry Csonka became the franchise's first 1,000-yard rusher. The Dolphins would go on to beat Kansas City and Baltimore in the playoffs to make their first Super Bowl appearance.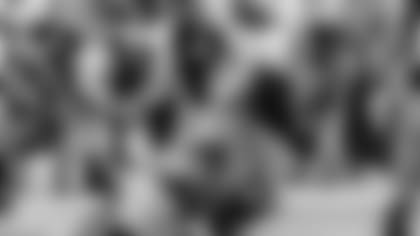 The kickoff temperature at Lambeau Field on this December was 23 degrees, which made it the third-coldest Dolphins game at the time, but it didn't stop Dan Marino. The Hall of Fame quarterback threw five touchdown passes — to five different receivers, Tony Nathan, Mark Clayton, Nat Moore, Joe Rose and Dan Johnson — to lead the Dolphins to a 34-24 victory.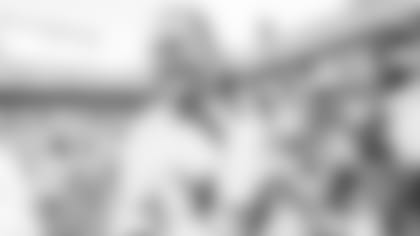 Hall of Fame coach Don Shula recorded his 300th regular season victory when the Dolphins defeated the Packers 16-13 in Miami. The Dolphins trailed 13-6 in the fourth quarter before nose tackle Chuck Klingbeil recovered a fumble in the end zone to tie the score and Pete Stoyanovich later kicked a 31-yard field goal with 8:21 left. Cornerback Vestee Jackson clinched the victory when he recovered a fumble by quarterback Don Majkowski. Shula joined George Halas as the only NFL coaches with 300 or more regular season victories with that victory against Green Bay.
Six days after the famous Monday night game at the Meadowlands, the Dolphins fell behind 17-0 against the Packers in Miami before engineering a memorable comeback to pull out a 28-20 victory. Quarterback Jay Fiedler had a touchdown run and a touchdown pass, but the biggest play was an 81-yard punt return for a touchdown by Jeff Ogden that gave the Dolphins a 28-17 lead in the third quarter.
The Dolphins pulled off an impressive victory at Lambeau Field against the eventual Super Bowl champions, thanks in large part to the work of defensive end **Cameron Wake**. The Dolphins won 23-20 in overtime on a 44-yard field goal by Dan Carpenter on the possession after Wake's third sack of Aaron Rodgers stopping Green Bay's only drive of overtime.