This year marked the 10th anniversary of the famous Wildcat game when the Dolphins stunned the Patriots, 38-13, at Gillette Stadium on Sept. 21, 2008, so this edition of Matchup Memories will focus strictly on that game.
While the game always will be remembered for the Wildcat, where running back Ronnie Brown lined up as the quarterback in shotgun formation and fellow running back Ricky Williams ran across the line of scrimmage right before the snap, it should be noted the Dolphins used the formation on only six of their 57 offensive plays that day.
The Dolphins did make the most out of those plays, however, because they gained 119 total yards, an average of 19.8 yards per play. The six Wildcat snaps also produced four touchdowns — runs of 2, 5 and 62 yards by Brown, and a 19-yard pass from Brown to tight end Anthony Fasano.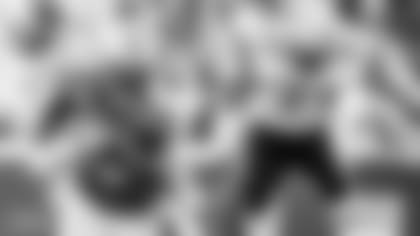 The first Wildcat snap came late in the first quarter when the Dolphins had a second-and-goal from the New England 2-yard line. Brown took the snap, faked a handoff to Williams, then ran through a big hole over the right guard spot for a touchdown that gave the Dolphins a 7-0 lead.
Brown set a Dolphins record in that game with four rushing touchdowns, including three that came out of the Wildcat formation. The final touchdown came on the first play of the fourth quarter when Brown took a direct snap, ran up the middle, then made a quick cut to his right before racing down the sideline for the 62-yard score.
The performance against New England was good enough to earn Brown the AFC Offensive Player of the Week award and it helped propel him to the one Pro Bowl appearance in his 10-year NFL career.
The Dolphins came within 2 yards of having two 100-yard rushers in that game, something they haven't done since 1975. Brown finished with 113 yards on 17 carries and Williams had 98 yards on 16 attempts.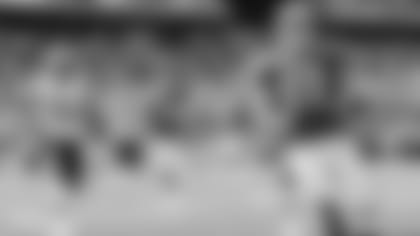 The defense took a back seat in the 25-point victory at Foxborough that day, but it should be noted that linebacker Joey Porter had four sacks and defensive tackle Randy Starks had an interception in the red zone.