Five snapshots from the Dolphins-Texans series, focusing on the matchup on Oct. 25, 2015.
1) Quarterback **Ryan Tannehill** completed his first 18 passes, which combined with his seven completions at the end of a game at Tennessee the previous week, helped him set an NFL record for consecutive completions with 25. He broke a record that had been set by Philadelphia's Donovan McNabb in 2004. The record-setting pass was an 11-yard completion to tight end Jordan Cameron in the fourth quarter. Tannehill finished the game with 18 completions in 19 attempts. The 94.7 percentage set a team record for highest completion percentage in a single game, surpassing the previous record of 92.3 percent (12-of-13) by Bob Griese vs. New England on Dec. 18, 1978.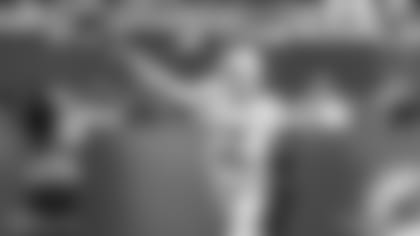 2) The Dolphins set a franchise record with 41 points in the first half, breaking the previous mark of 35 set in 1967. They also had 392 total yards in that first half, their highest total since at least 1991.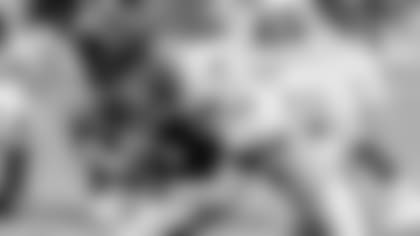 3) The Dolphins had four scoring plays of 50 or more yards in that first half when they took a 41-0 lead, including an 85-yard run by Lamar Miller that was the second-longest run in team history. The other three were passes by Ryan Tannehill of 53 yards to Rishard Matthews, 50 yards to Jarvis Landry, and 54 yards to Miller.
4) Safety **Reshad Jones** returned an interception 23 yards for a touchdown in the second quarter, becoming the first player in franchise history with a pick-six in consecutive games. He also had an interception return for a touchdown the previous week in a 38-10 victory against the Tennessee Titans.
5) The victory against Houston made Dan Campbell the first NFL head coach to take over a team during a season to win first his two games since Leslie Frazier (Minnesota) and Jason Garrett (Dallas) in 2010.