Five snapshots from the Dolphins-Bills series, focusing on moments in Miami.
This was the first meeting between 1983 draft class members Dan Marino and Jim Kelly after Kelly had spent time in the USFL. Marino won this first battle, passing for 337 yards and one touchdown (to Mark Duper) in the 27-14 victory. The Dolphins held Kelly to 218 yards.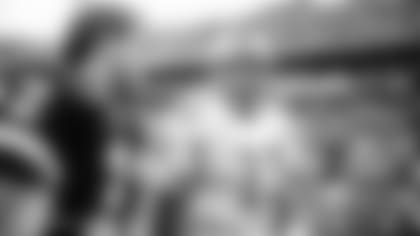 At halftime of a Monday night home game, the 1972 Dolphins team, holders of the only perfect season in NFL history and winners of Super Bowl VII, are honored and inducted into the Dolphins Honor Roll.
In one of the most thrilling playoff victories in Dolphins history, Miami pulled out a 24-17 victory when Trace Armstrong sacked Doug Flutie and forced a fumble after the Bills had a first-and-goal at the 5-yard line. Karim Abdul-Jabbar and Lamar Thomas scored touchdowns for the Dolphins.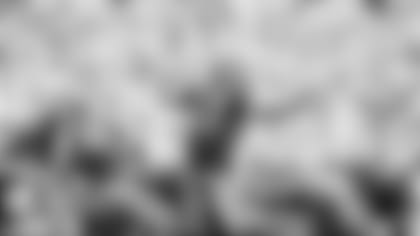 The Dolphins have had a knack for blocking kicks since Darren Rizzi became special teams coordinator in 2010, and they did in this November game against the Bills when Chris Clemons' block was recovered for a touchdown by Lex Hilliard. It was the last Dolphins score in their 35-8 victory in a game that featured three touchdown passes by Matt Moore and the defense holding Buffalo to 0-for-12 in third-down conversions.
Jay Ajayi joined some elite company when he became the fourth running back in NFL history with back-to-back 200-yard games. He gained 214 yards to join O.J. Simpson, Walter Payton and Earl Campbell to gain 200 or more in consecutive weeks. The Dolphins also got a 66-yard touchdown pass from **Ryan Tannehill** to **Kenny Stills** in their 28-25 victory.