Five snapshots from the Dolphins-Jaguars series.
The first-ever meeting between the Dolphins and the Jaguars came in Jacksonville's third season in the NFL and was a Monday night game at what was then known as Alltell Stadium. It was an entertaining affair, as Dan Marino passed for 323 yards and two touchdowns, though Jacksonville pulled out a 28-21 victory behind two TD passes from Mark Brunell to Keenan McCardell in the fourth quarter.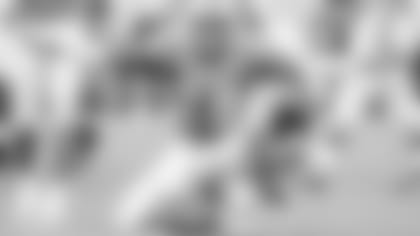 Defense ruled the day for the Dolphins in a 24-10 victory at Alltell Stadium, as Adewale Ogunleye recorded three sacks and Sam Madison had two interceptions, including one he returned for a game-clinching touchdown after the two-minute warning. The Dolphins' offensive touchdowns came on a 14-yard run by Ricky Williams and tight end Randy McMichael's fumble recovery in the end zone.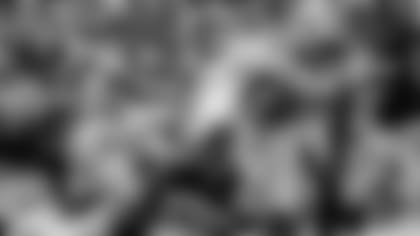 Three years before quarterback David Garrard would join the team, the Dolphins faced him in a game at Jacksonville Municipal Stadium in a late-season game. Thanks in part to sacks by Cameron Wake, Joey Porter and Reggie Torbor, the Dolphins handled Garrard and shut down the Jacksonville offense in a 14-10 victory despite being minus-3 in turnover margin. The Dolphins quarterback that day was Chad Henne, who later would join the Jaguars.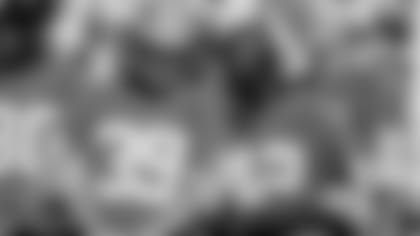 During halftime ceremonies of Miami's 24-3 win over the Jacksonville Jaguars, the organization celebrates the 40th anniversary of the NFL's only perfect team, the 1972 Super Bowl champion Miami Dolphins. Led by Hall-of-Fame Head Coach Don Shula, a large contingent of the members of that championship team also honors their defensive coordinator, Bill Arnsparger, who has his name added to the Dolphin Honor Roll. Prior to the game, defensive tackle Manny Fernandez (1968-75), quarterback Don Strock (1974-87), quarterback Earl Morrall (1972-76), defensive tackle Tim Bowens (1994-2004) and wide receiver Nat Moore (1974-86) are added to the team's Walk of Fame at the Joe Robbie Alumni Plaza in front of Gate C at Sun Life Stadium.
Safety Louis Delmas (81 yards) and cornerback Brent Grimes (22 yards) return interceptions for touchdowns to lead Miami to a 27-13 victory against the Jacksonville Jaguars at EverBank Field. This marked the fifth time in franchise history the Dolphins had two interception returns for touchdowns in the same game, and the first time since 1998 when they did it against the Oakland Raiders.